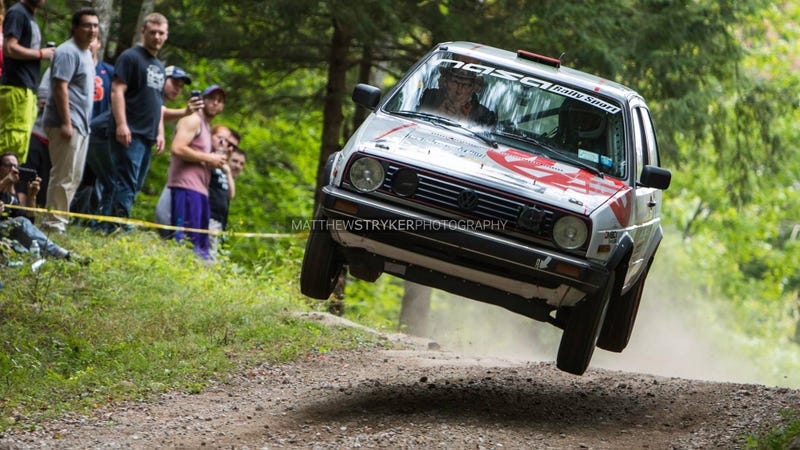 Northeastern Oppos, this is a call to arms! Man your wrenches!
We need crew for STPR, June 1-3 in Wellsboro, PA. No rally experience is necessary, though it's certainly a plus, as is having your own tools. Crew members will be compensated with full lodging and food for the duration of the event. The car is the high flying GTI pictured above. It's an old car, but it's a good car and is in the midst of a full overhaul. We intend to win.
The rally currently has 55 entries, including the two factory Subaru entries, a "Chevy Supertruck," and a 1983 Audi Quattro. The event usually garners big crowds and great action. It also includes the only side-by-side stage in the championship, which is held at the end of the day right by the service area, meaning crew members are able to spectate.