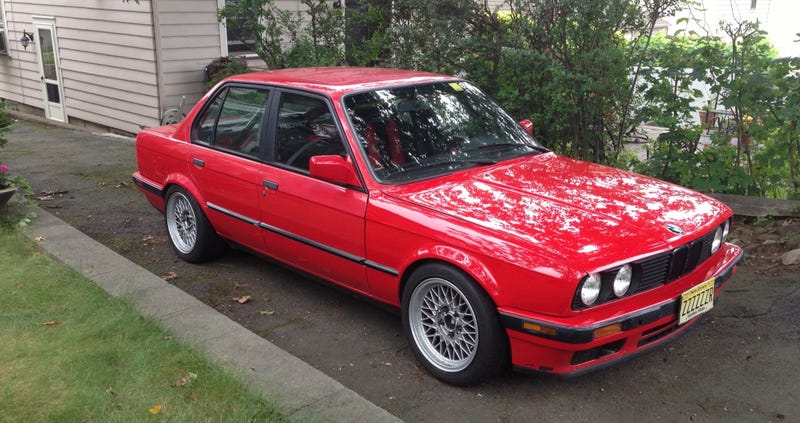 This E30 325i pisses off Porsche owners at every track it visits. It's got a dirty little secret though.
That's a Euro spec S50, bored out to 3.2 liters. The rear seats have been replaced with a half cage, up front some nicely bolstered Recaro seats and a Momo race wheel complete the "track rat" treatment.
I love how chipped up the front bumper is; evidence of a well used track car.