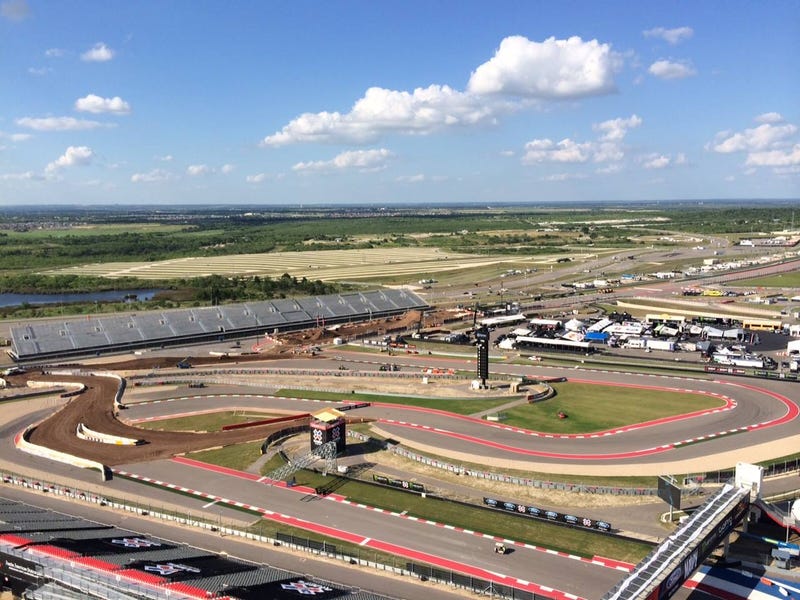 The Stadium Super Trucks Facebook Page gave everybody an early look at the X-Games 2014 Track.
The mixed surface track created within the Stadium Section of Texas' Circuit of the Americas will host both Global Rallycross and Stadium Super Trucks this weekend. It's unclear if the metal ramps will be moved into place for the SST portion of racing, but I would assume they will be there at some point. The Joker appears to be pretty tame for GRC, as well.
It appears that the motocross events will happen in the stadium section as well, just beyond the GRC/SST track. Skate and BMX events are happening in turn 20 of the facility, and downhill BMX takes advantage of the Turn One hill.
This is the first year that COTA has hosted the X-Games, and the first year that SST will be apart of the action sports, music, and lifestyle event. The fact that I had to type out that X-Games is more than the sports it showcases shows how old I've gotten.
Back in my day, athletes slid down the streets of Philly for Luge events at the X Games. Now get off my lawn and enjoy some GRC and SST racing this weekend...