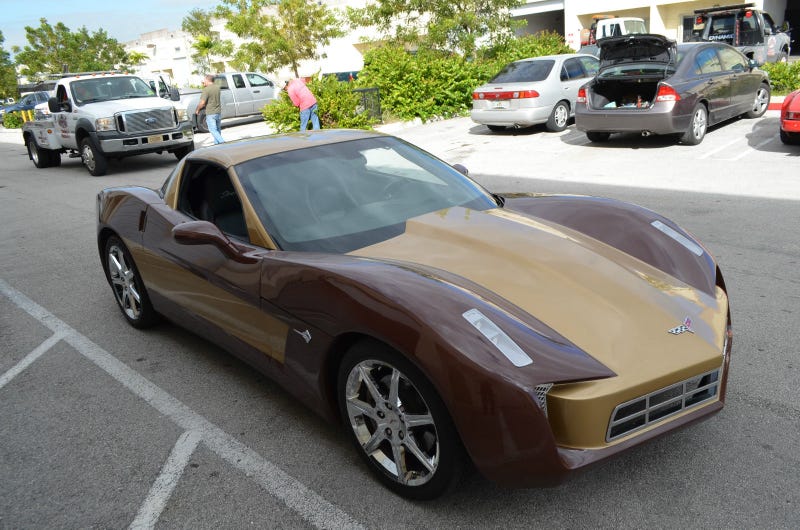 2006 Corvette made to look like this:
Some how, it all went horribly wrong.
9 were made, thankfully, GM got the legal team involved so that no more of these abominations can be made. So, this is only one of 9 and the only one in two-tone.
Fortunately, they only ruined an automatic Corvette with this example.
However awful it may be, it can be yours for the low, low price of $34,900! It's in Charlestown, Rhode Island if you want it. Link