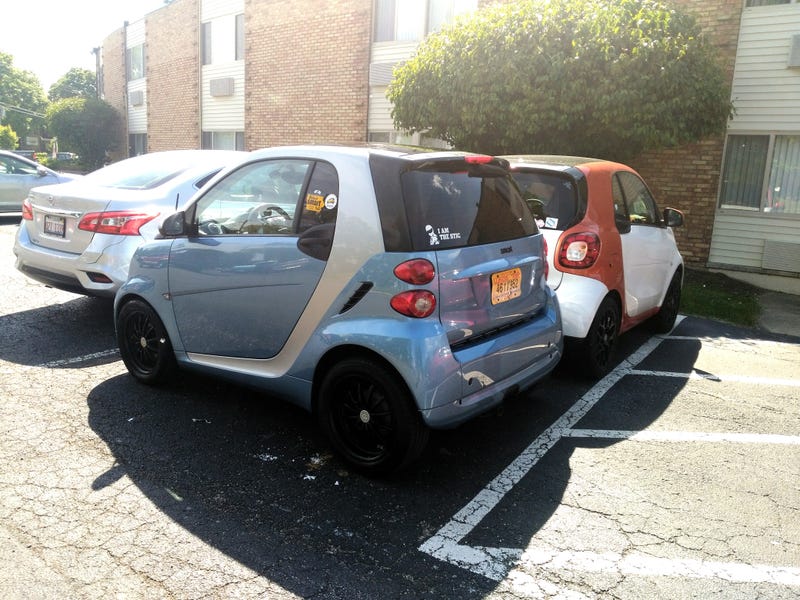 The car cleaned up nicely, but the egg did serious damage. There are so many pinhole craters that go down to the metal. On the bottom of the door (where the excess egg drained) there is a literal chunk missing.

Thankfully you can't tell in a picture.
Ugh, at least the paint is silver and smart sells touch up paint.
Judging by how baked on it was, I think my car was egged Friday night. I didn't leave the apartment at all on Saturday so the egg was allowed to bake in for a whole day.