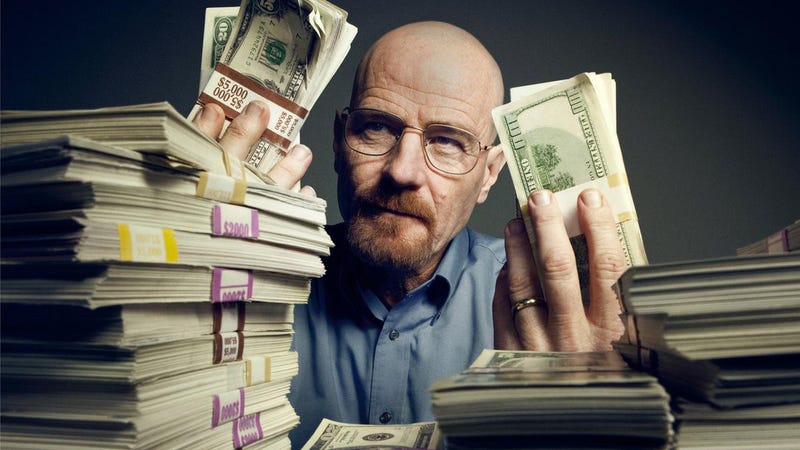 I don't know what I would do with 1.5 Billion (or the taxed remainder) but I can tell you what I would do with a sudden and large influx of disposable income.
1. Restore the cruiser inside and out with maybe a 1HD-FTE and HF151 swap (or keep the 1fz-fe and do the 151) and all the expo gear that would be reasonable. $50,000
2. Built the house I want with a much larger lot and a separate garage. Probably in midway, Utah. $550,000
3. Find a new daily driver...not sure what it would be but it might be a LS600hl depending on my commute -$80,000 I like discretion and comfort...
4. Buy a fun car...also unsure but it wouldn't be new and it wouldn't be excessively powerful. A 4c or Evora S or something. $60,000
5. Buy all the projects that I've ever wanted to do:
Restore the slickcraft with re-powered mercruiser tdi engines, and all the latest and greatest in waterproof plaid and canvas. $80,000 at least

1st gen rally RAV4. 3s-gte full cage long travel coilovers, ets. Don't ask me why. $30,000

SW20 3G-GE BEAMS blacktop swap. $30,000

Restore an old wooden cruiser with inboards in the 35-40 foot range ($150,000 at least) must sleep 4 or more.
6. Family towing rig, probably something off the shelf like a GM duramax or something. Doesn't matter too much $60,000
7. Buy property in all the places I've ever wanted (upwards of 2 million)
Rhode Island, Maine, or other east coast town

8. Fund and run a company specializing in affordable family camp trailers that can handle a little rough country. ~$150 million invested (also I get a trailer outta the deal...bonus)
9. 35 foot sailboat $100,000
10. Set aside funds to pay for taxes, fees, maintenance and repair of my properties/things without having to use principle. 100 million
11. A few toys
a few snowmobiles ($30,000)

A freakin Terrawind! ($450,000)

EarthCruiser ($200,000)
Which puts me at $254 million roughly. Man, its hard to spend money after a while....and most of that I haven't even "spent"
You can keep your 600 million or whatever, I "only" need about 300 or so.