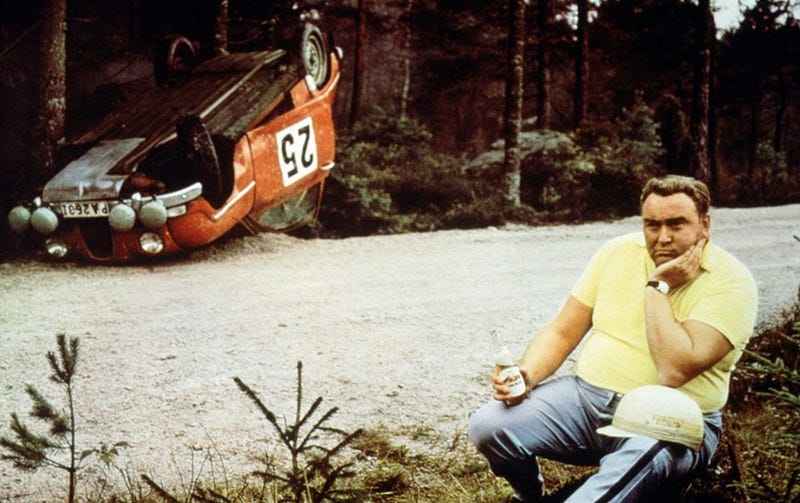 Saw a random tweet this morning that Erik Carlsson had passed on at the age of 86, but just saw some confirmation from the Saab Car Museum. Rest in peace, Erik.
From the Saab Car Museum facebook page
Mr. Saab, Erik Carlsson has passed away
Erik Carlsson, nicknamed "on the roof" has passed away following a short illness in a hospital close to his home in England. He was 86 years.
Erik Carlsson won the British RAC rally in 1960, 61 and 62 and also the Monte Carlo Rally in 1962 and 63. With these achievements Erik wrote himself, his home town Trollhättan in Sweden and his red Saab 96 rally car into motorsport history.
Erik Carlsson was the first Swedish superstar in motorsport and after his career behind the steering wheel he continued as a PR-personality and ambassador for Saab Automobile AB throughout the world.
He leaves behind his daughter Susie and family.