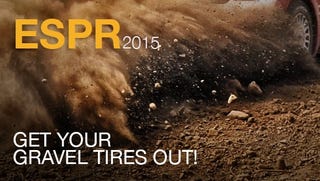 To the rallyists among us, you know what ESPR is. To those who don't, it is the Empire State Performance Rally, held on April 17-19 in Rock Hill, NY. Previously the only tarmac rally on the Nasa Rally Sport calendar, it is now a gravel rally!
This year I plan on volunteering at least one of the days. I know that I backed out last year (personal commitments), but this year I am determined to make it to my second rally event. I remind you that there will be a Lamborghini rally car. Lamborghini. Rally car. Remember that.
Oppo meetup?
Here are two Maserati Ghiblis I saw in Colorado. Shhh. They're hibernating.