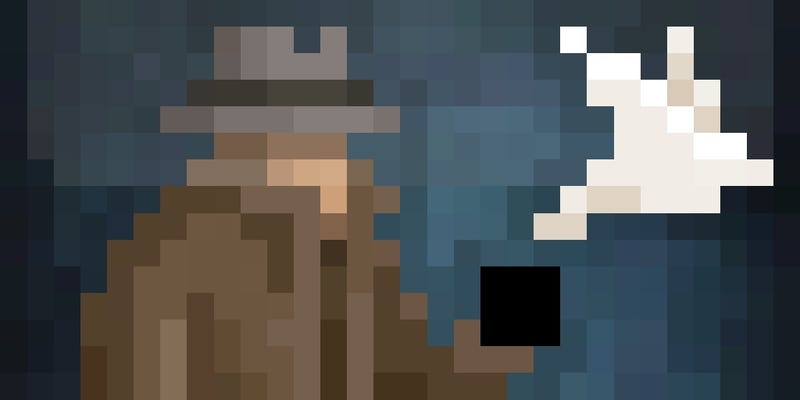 These are eight less well known but very good games I wanted to share with you all. They're all under $20 on Steam and most probably didn't get a ton of fanfare or publicity when released. They're all still fantastic and you should check them out if you have some time and money to spare.*
Ms. Splosion Man (2013, $9.99 on Steam)
Zany and beautifully polished, this is the classic case of a sequel being better than the original. The wackiness and constant pop culture references will keep you laughing, even the tutorial videos are hilarious. It's platforming done right.
Shatter (2009,$9.99 on Steam)
This isn't your average brick breaker game. A wealth of creative mechanics, great boss battles, and an absolutely bangin' soundtrack keep Shatter fun and infinitely replayable.
Quantum Conundrum (2012, $8.99 on Steam)
A platformer in the vein of Portal, this game involves switching dimensions to solve puzzles and make your way through an infinitely large mansion to find your lost mad scientist uncle. Some great narration by John De Lancie adds a touch of hilarity.
ABZÛ (2016, $19.99 on Steam)
This game is all about the visuals and boy are they gorgeous. Explore the ocean and solve some light puzzles as you gaze at some of the most stunning setpieces I've ever seen. There is a story, but it's largely inconsequential to the experience. Just relax and become one with the fishes.
INSIDE (2016, $19.99 on Steam)
Probably the most well known game on the list, INSIDE is exhilarating and unsettling in a way that makes it hard to put it down. I can't say too much more about it (spoilers!) but it deserves a spot on everyone's "Must Play" list.
Rogue Legacy (2013, $14.99 on Steam)
Procedurally generated 16-bit action platforming? Hells yeah! Be warned - This game is tough and you are expected to die a lot. The procedural generation and an interesting genealogy mechanic keep things from being repetitive.
Jazzpunk (2014, $14.99 on Steam)
This spy-movie spoof game is a mega dose of WTF with a heaping side of drug-inspired visuals. A lifetime's worth of funny references and absurd easter eggs will keep you laughing for hours. You really must explore every nook and cranny.
Gunpoint (2013, $9.99 on Steam)
Ever wanted to feel like a secret agent? Now's your chance. Slink through the levels and hack electrical systems as you conduct corporate espionage and investigate a conspiracy. Nice Noir visuals, great writing, and a slick soundtrack make Gunpoint immensely satisfying to play.
*EssExTee received absolutely no money for writing these glowing reviews. The opinions expressed therein are not indicative of the general game playing populace. Your enjoyment may vary.