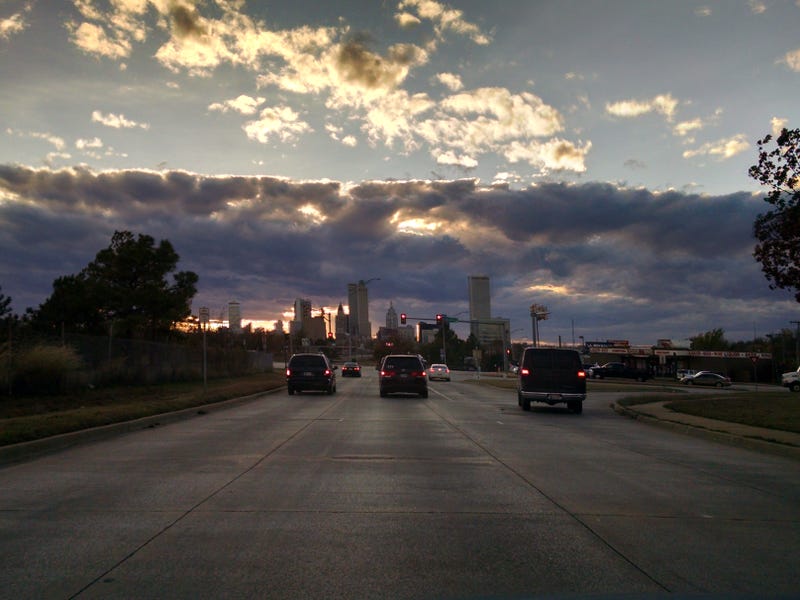 In early 2014 I was in bad shape. A medical issue had been keeping me down for almost a year and I had just sold a disastrous project car that was meant to be my utility vehicle.
I needed to take control.
Apparently, this meant going out shortly after surgery and buying 1999 GMC Yukon. Whatever. We all cope in different ways.
While I had never owned one before, I did learn to drive on a 1995 Tahoe and found it rather pleasant. I've also always enjoyed the look of them. Rufty tufty looking yet well trimmed inside. Plus a 350 V8 meant I could finally learn something about "modern" engines.
Over the years, the Yukon, eventually named "Bessie the Dozy Cow," performed exceptionally. She towed my 1984 Saab 900 home, transported us on many camping trips, and even picked up a stray dog or two, one of which is now my faithful cuddle buddy.
She was also a great grocery and nursery runner, eagerly devouring even the largest of shopping trips. Home Depot, Lowes, lumber, rocks, dirt… she didn't mind.
In the winter, her excellent heated seats and utterly tepid heat kept me warm(ish) while surprisingly good AWD controls kept me going in a straight line. Turn off the AWD in the snow and even a big smelly old cow like her could have some fun in the corners.
She wasn't without faults, mind you. The only time I ever took her offroad I spent well over $1000 fixing the leaks that slowly began to crop up. For several months she wouldn't start for like… no reason. Turns out she had a bad coil. Also the gas mileage was worse than expected.
Like all good things, her tenure came to an end this week. Luckily, the end was bittersweet and not a catastrophic accident or failure like I'd expected. No, after acquiring a Land Rover Discovery during a cheap car challenge road trip, I was a man with two loves. One shiny, new and posh the other old, dependable, and a bit agricultural.
The Cow was sold on Tuesday. I knew it needed to be done, but that doesn't mean I don't feel sad. She was a good car. I hope the owners will take care of her. When they came by to pick up the title they'd already had her detailed and cleaned, something I'd only done twice in my ownership, so there is hope.
She will be missed.