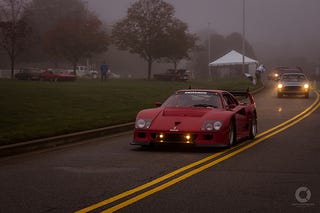 Hey, I thought you all might be interested in seeing my rather large gallery of images from this years EURO Auto Festival at the BMW Factory in South Carolina. Featured marque was Ferrari!
I never make original posts like this, so I'm not sure how to get this seen and promoted. Also, it won't let me upload even a single image. Anywho, I'll place a link here.
http://www.flickr.com/photos/coester…
Edit: Thanks to Baskingshark and Party-vi for helping me get this posting-thing figured out.