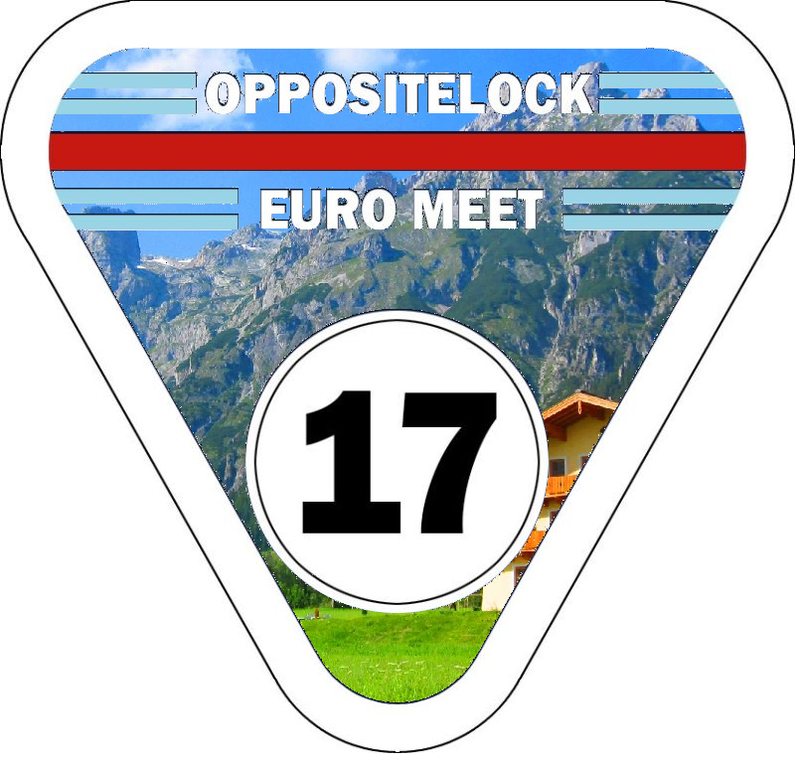 Want to explore the Swiss/Italian/Austrian Alps plus the German Autobahn with some other Oppo members June 23-25 (or longer)? A two way flight to Munich at the correct days can be had for $800 (New York). London-Munich only £60. I'll try to address some of the additional costs below.
As it stands now we've planned this from the morning of Friday June 23th until the evening of Sunday the 25th. This is not definitive and one could tag along later or add some days extra at will
Route as suggested right now (work in progress; interactive map):
I've read many people having reservations at possible costs, so I'll try to address those here.

Costs:
How do I get to the Alps?
Lodging
Car
Fuel
Food
How do I get to the Alps?
If you live in Europe you can drive and calculate costs yourself. Alternatively you can chose to fly there. The best location to fly to would be Innsbruck in Austria, but Munich (Germany) tends to be a cheaper/better connection and is only a 1 hour 45 drive to Innsbruck. Over the Autobahn, with unrestricted stretches.
Like I mentioned in the header you can fly two-way to Munich from New York for $800 and from London for £60.
I use websites like Skyscanner to calculate flight possibilities/costs.
Lodging
We haven't had any discussions about what kind of lodging people will prefer. Some might want tents, others hotels or Airbnb. I'm discussing hotels and bnb (without the air) here. I'll focus on cheap but somewhat decent hotels.

Munich (if you fly in): €60-100 a night
Stop 1, June 23th in Canazei (Italy) or somewhere close: €70-120 a night
Stop 2, June 24th in Livigno (Italy): €60-120 a night
Optional: June 25th, somewhere around Innsbruck (Austria) or Munich (Germany)
Note that rooms can be shared with someone else, cutting costs in half.
Car
For those of us who take our own car this is superfluous, but some will fly in. Or hitch a ride.
Rental cars in Munich are a lot cheaper than I expected. The cheaper rentals are always manuals, which is a big plus in the Alps. For 4 days plus some insurance options and whatnot a Ford Fiesta or similar was hardly over €100 total. A Mercedes C-class or similar double that.
I spotted a (manual) Mazda MX5 Miata at europcar Munich Nord, which can be had for €194 (4 days) including 1200 km.
Fuel
The trip itself as it is now is about 1000 km of mountainous B roads. Gasoline is about €1.35 a liter in Germany, diesel a bit less (€1.15? I'm not sure). With a gasoline rental Fiesta I suspect you'll spend roughly €100 on fuel, excluding the trip to and from the Alps.
Food
You can make this as cheap or expensive as you like. Fill your car with cheap grocery store food or dine in style. I think €30 a day will easily be sufficient for those who want convenience but don't need fancy restaurants.
Total cost
Assuming two mates flying in from London to Munich, staying 4 nights in shared hotelrooms and sharing a rented Fiesta. Flight: 2*£60 (2*€72) (flight) + 75+90+80+75 (lodging) + €150 (car) + €125 (fuel) + 8*€30 (food) = €979 total or roughly €500 a person. Estimated. When selecting hotels and food frugally I think you can scrape off €10/day/person on food, €20/night/hotelroom and a little bit for the car, resulting in roughly €400 a person for someone flying in from London.
These are the costs I suspect. Am I overlooking something? Any mistakes? Let me know.