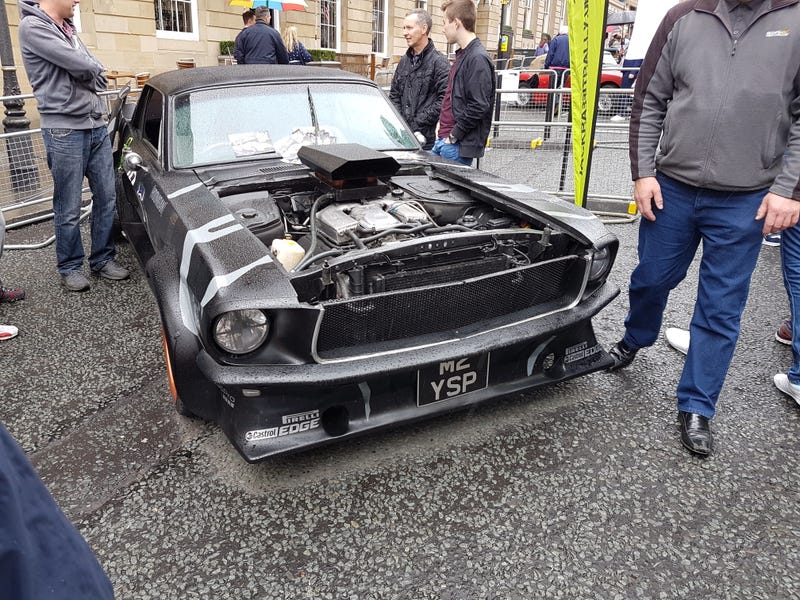 Me schaefft and 4muddyfeet just did. It was amazingly poorly built but kind of interesting anyway. Even riding on m parallel replicas.
The wrap job was awful and there was filler every where. I couldve accepted it if it wasnt for the tame effort to look a bit like the hoonicorn. Oh and double stacked wheel spacers...
Still theres a lot of work in this car. Not sure how much jag is left but at least the firewall, suspension struts, running gear and partial interior.
4muddyfeet has some better photos i believe, these were just quick phone snaps.