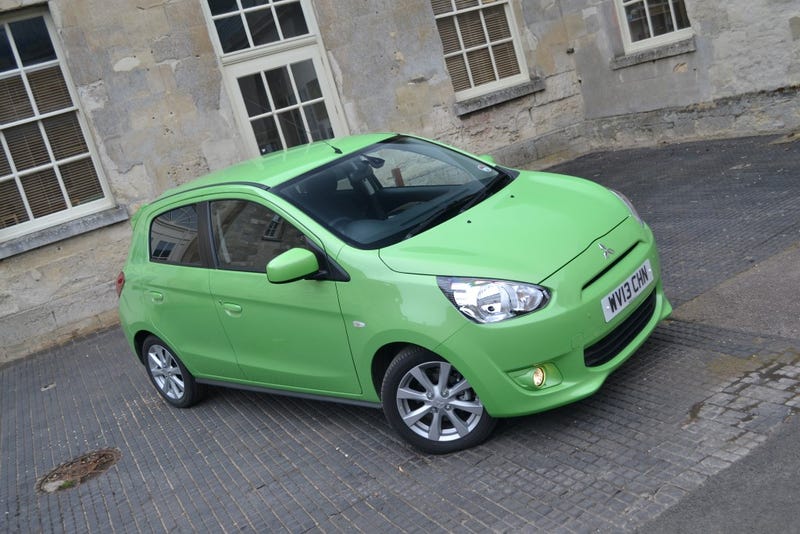 And it's sort of true. Most of their current lineup is made up of lousy econoboxes but, in my honest opinion, the look pretty good. I'd take a newer Galant (that car is no longer listed on the Mitsucars website so I guess you can't have one brand new?) over a Camry/Accord any day of the week.
The Mirage may be cheap, basic motoring at its finest and while it may not be fast, it's making 74 horsepower out of a 3 cylinder N/A engine. My 04 xB made 101 Horses with a 4 cylinder. So the Mirage can't be far behind in performance. I'd like to see someone put a turbo onto this car.
A few weeks ago, I wrote an article about my 08 Lancer. I then found out that the 09 had a slightly bigger, more powerful engine. My only real issue with the car was performance. I would own an 09 with the better engine in a heartbeat. I mean just look at it! That's a FANTASTIC looking N/A family sedan. It's very aggressive looking and the styling is very Japanese.
I've been inside an Outlander and it feels exactly like the Lancer I owned but with a bigger body. Now this may not be the best looking SUV on the road but it certainly isn't bad.
If Mitsubishi is doing one thing right, it's the vehicle design.
Except the Sportback. They should've kept the wagon. Although, done properly, it can be a great looking hatch.