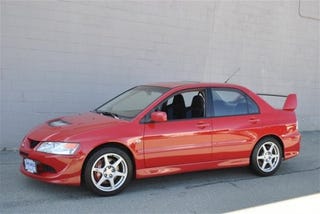 Is $15k really the going price for a 100k mile Evo IX, or is this like the current 10 year old Mustang market where every car is priced 25% high?
(Red) $15k for 126k miles, albeit a good looking umolested example.
(Silver) $11k for 140k miles on a slightly more worn example.