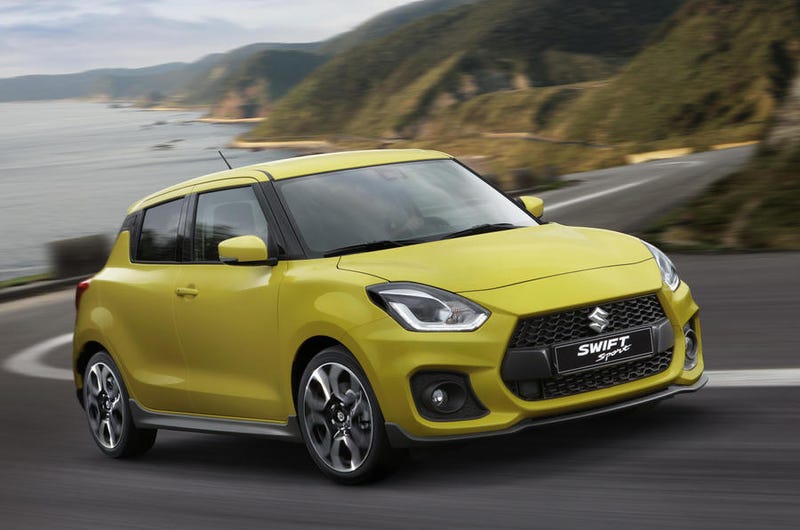 It was somewhat lost in the rest of the Frankfurt news, but the new Suzuki Swift sport was revealed. Now with a 1.4 turbo (last model was a 1.6 NA) with around 140hp. There may be more tuning potential than before, and it's a good thing it's not been downsized too much.
It's lost 80kg over the old car, so now weighs in at 970kg.
Looks are subtly improved over the standard model, the roofline and C pillar are quite jukeish though. The return of yellow is a good thing.
List price is reported at £14,000, or about the same as a low spec fiesta. A fiesta ST is £5k more.