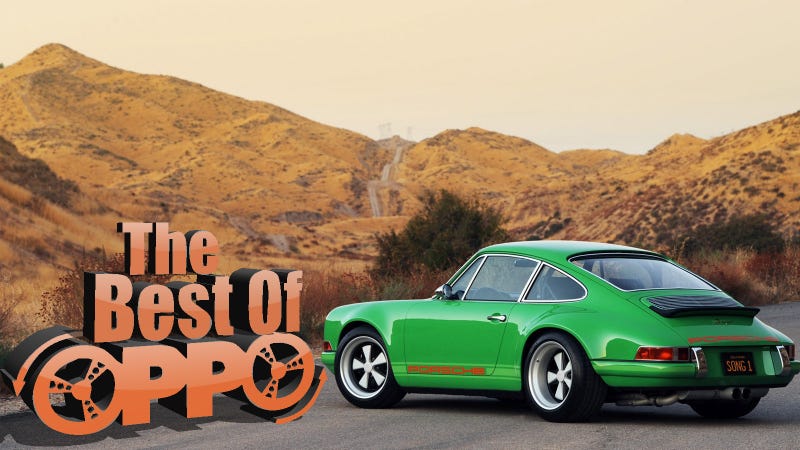 Gathered here are the Oppositelock posts that people have put a good deal of effort into writing from the last 24 hours. Today it includes the Breckland Beira, Toyota Mega Cruiser, Rat Rods and more.
Announced in 2008, the Breckland Beira was based on GM's Kappa platform (Saturn Sky, Pontiac Solstice, Opel GT) and came with a 6.0L LS2 V8 and a 6-speed manual.
.
.
Let me first state that the 2013 Audi S4 is excellent. Amazing. Fantastic. Better than the BMW E90 335i in every possible way. (I still haven't driven the F30 335i.) But I'd still take an E90 335i for the long-term over the S4. And I had trouble figuring out why since February this year.
Some cars you just wish you could forget (aztec) and some cars you just forgot existed all together (VW eurovan) but some are great cars from huge companies that, for various reason, we never have even known about. Today's example is the Toyota Mega Cruiser.
.
.
Volkswagen's Beetle is in its second year after the refresh in 2012, and the new shape is welcome after suffering through years of the previous car's bubble look. Longer, lower and wider than the last iteration, the new lines give the car a profile closer to the original air-cooled Beetle. Like any compact convertible, this car exists to have fun with but there is a practicality that comes with the VW that makes it usable year-round.
Rat rods are a special breed of car. On paper, it sounds like a recipe for disaster; stripped, rusty body panels, chopped frame, skinny tires, and a big engine up front. Once you seem one (or many) up front, it's bewildering. It just looks right.
.
.
I get the praise that it gets, and understand just what a superlative machine it is. Perfect blend of truly top-tier performance for the time, motorsport pedigree, buckets of fun and personality, and everyday usability. I even get just how pretty it looks, not a line out of place. It is, on all counts, a phenomenal car. I just don't want an e30 M3.
...I'd stumble upon this carporn on my way to lunch? I went to Plaza Las Américas Mall to fetch a Hook and Ladder combo from Firehouse Subs, when I saw this Jaguar XKR and other race-prepped cars. ¡Buen provecho!
.
The 2014 BMW M6 Gran Coupe is the new flagship car from the high-performance division of the world's most performance-oriented luxury brand. It gets 560 hp with a maximum of 500 lb-ft of torque, and is calibrated tighter than a well-hitched noose. To say the least, it performs.
The Mario Andretti Racing Experience... has been experienced. And as noted in the headline, I didn't execute my life insurance policy... nor did I unduly affect their insurance. This was, hands down, indescribable. I'll give it a shot anyway.
.
.
Today we have a choice selection of a few of the finest pieces of machinery out there right now (Wiesmann GT MF5, Nissan GT-R, Audi R8 V10 Plus and Mercedes SLS AMG GT). If you could choose one, only one, which one would it be? Although you all know the cars, and they also speak for themselves, I'll give a brief introduction.
In the previous installment of "Wife Wisdom," Mrs. Automatch asked why anyone would purchase a certain Quasimodo-like BMW. This time she notices another odd phenomenon. We were taking our evening walk when we saw two driveways on the same block with two of the same car. These were not old cars, either new or only few years old.
Fun Discussions
There were several posts that asked questions and sparked some good discussion over the the last day. Take a peek and chime in on some of them listed below:
Just the #tips
Honourable Mentions
These posts have already been shared with Jalopnik directly but deserve to be mentioned again because they were first posted in Oppositelock: