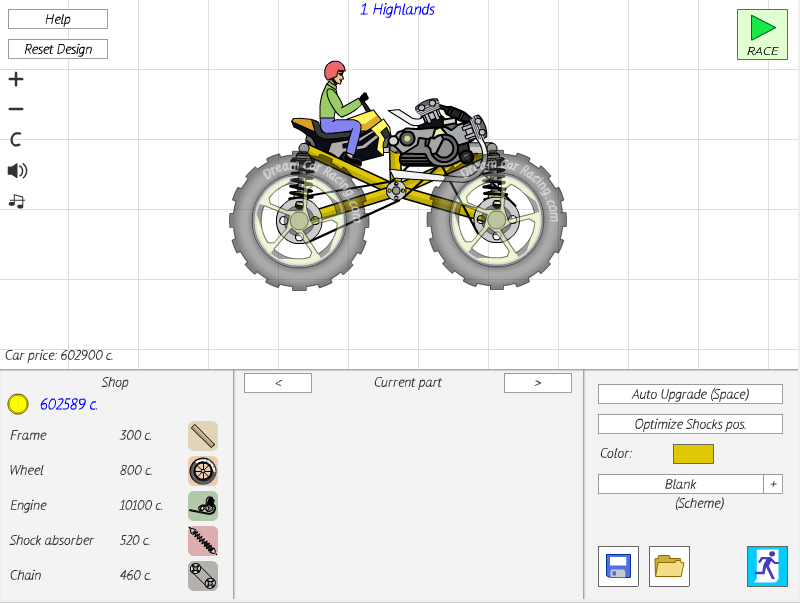 Are you at work but don't want to work? Ender's got you covered! Play Dream Car Racing on notdoppler! You start out with a piece of junk and either upgrade into an awesome platform or design your own vehicle from the ground-up! That's my trusty design above, basically take the beginning chassis and swap the cockpit and engine locations, 50/50 power distribution front and rear, and maximum shock stiffness, wheel diameter, and tire pressure.
The only downside is that the physics engine will sometimes mess up and create the "Ball of Death" if you hit the ground flat too hard. I haven't found any way around it, just try not to pull too many hard landings. Creating your own designs can be tricky but it's fun if you want to openly experiment.
There are three levels in this demo variant and that's all you need to waste hours on. Good luck beating my scores!