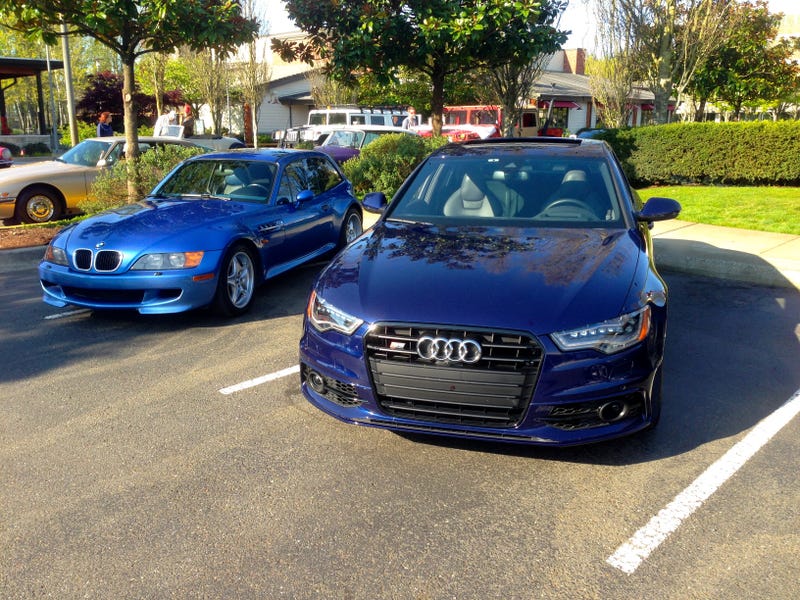 Cruised to Exotics at Redmond Town Center this morning with Dukie - Jalopnik Emergency Management Asshole, and PetarVN, 5-pot fanboy/GLI Guy and Dusty Ventures.
Came across some beautiful cars and made it up to Dirt Fish to check out their facility.
Here's some potato salad for ya! ($kay...)
Screw red!
Those are carbon fibre wheels.
6 speed
Oppo
After meeting up with Dusty we made our way to Dirt Fish
We were able to spectate
How they wet down the course
Gotta say it was a good day