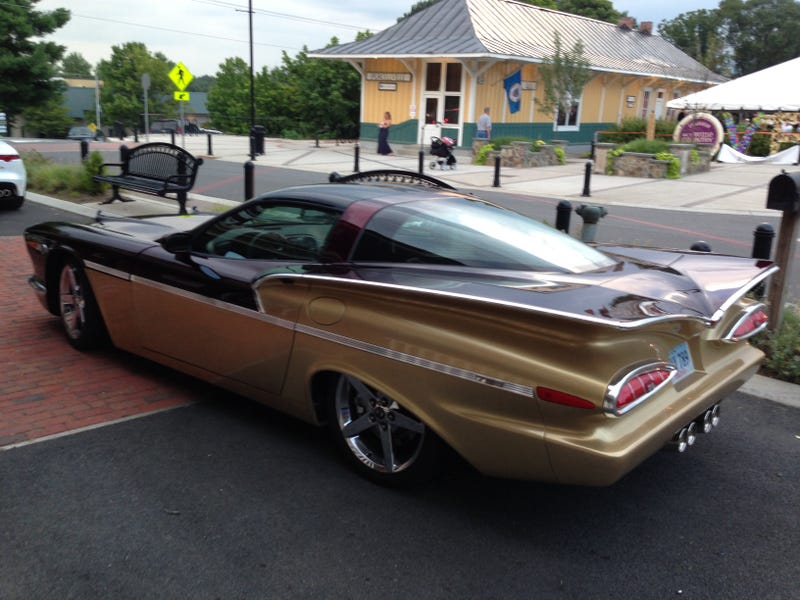 So, I was at the Purcellville Food and Wine Festival Saturday, and as I was waiting for the bus, I saw two interesting cars across the street.
Want to guess what it is?
According to a man who claims to know the owner, it's a C6 Corvette with a '57 Chevy front end and a '58/9 Chevy Impala rear, all done in carbon fiber and painted. Absolutely nasty.
Next to it, though: (sorry no front shot...had to run so I wouldn't miss the bus)