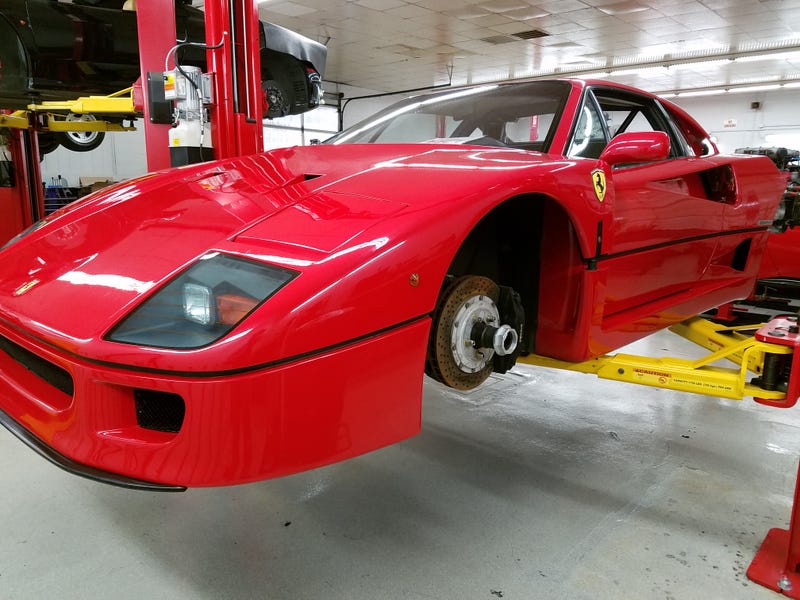 This legend is in to get some restoration work done on it. Took some pics for all of you rad homies. Best office view ever!
Funny story, an F12 owner recently purchased an F40 at an auction or whatever and was complaining about it almost immediately. He is the type of chap that loved driving and was an enthusiast unlike most exotic car owners (tru fax). Welp, he was bummed about how slow the F40 was compared to his F12....
.....duh dude! lololololol!
F12 is a beast! F40 was rad back in the day but being lightweight, simple, V8Turbo and rolling in these wide af tires...
..... it ain't no modern Fezza. Oh well, I will never know what it is to make that much money to have those issues lol.