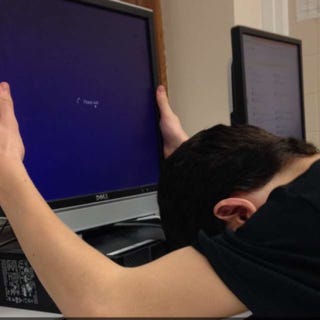 So I was sitting in the BMW. I heard something on the roof; next came a pull on the door handle. Turning my head to the window, I see a woman attempting to open the door, thinking it was her car.
She quickly mouthed "sorry" and walked to her car in front.
We have an F30. She has an E90. How one confuses the two, I don't know.