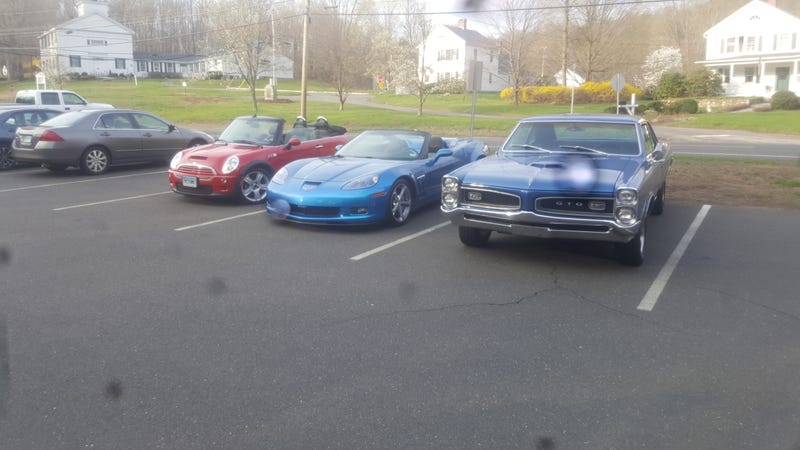 Each car was driven by exactly who you think would drive it.
All are stick shift :)
Sorry about the photo, my potato is fried.
The cover glass broke and water got in the lense.
My mom is happy that the mini lives again. She agreed the rental S they gave her was huge, like sitting in a bathtub.
It did have a vanity plate which is weird for a dealer rental: MAISEY