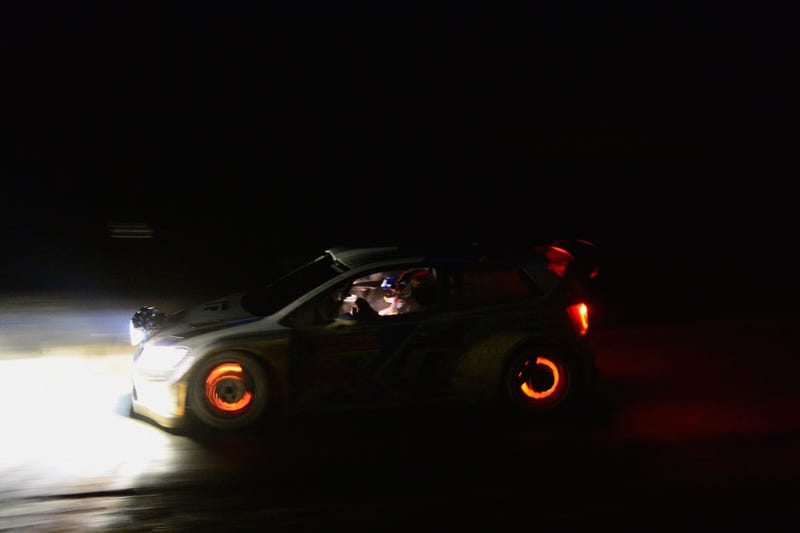 The first rally of the 2014 season is in the books and boy was it a doozy. Monte Carlo is always a difficult rally, but this year unpredictable, constantly changing weather conditions made it an even tougher event than usual. Drivers lost minutes on stages due to the wrong tires or deteriorating roads (the gap from first to fifth at the end of the rally was six minutes, first to tenth was 25), and thanks to "super rally" rules not existing at Monte drivers like Sordo, Delecour, and Kubica found their rallies ending early. Our own FreddsterExprs broke it down for us with his review on Saturday.
It was an incredible start for the Oppo Fantasy league, with 29 people making picks for the opening round, more than we had in the entire 2012 and 2013 season combined, and more than twice as many competitors in the fantasy league as there were competing in the top tier of the WRC. Like the rally itself, scoring the fantasy win for Monte required both skill and luck.
The absence of super rally rules were not only merciless for the drivers, but for us Fantasy WRC competitors as well. Everyone playing lost at least two drivers during the rally, with most of us losing three. Suffice to say for most of us Monte won't go down as our highest scoring rally. For many that make at least ten picks this season Monte will probably be a dropped event, particularly for the ever-faithful Orlove, who only scored 15 points this weekend (though he was hindered in part by a 12 point "late start" penalty). Nick A probably won't want to drop this event, though. As the only person to pick Bryan Bouffier he managed to pick all three podium-finishing drivers, earning 61 points and giving him the win by eight points over our own rally legend, Chris Duplessis. Chronchameleon, Hoccy, and McNewbie tied for third, three points behind Chris.
Here's the top 10 fantasy finishers. To see the full standings check the fantasy spreadsheet.
1) Nick A - 61
2) Chris Duplessis - 53
3) Chronchameleon - 50
3) Hoccy - 50
3) McNewbie - 50
6) Sliding-Sideways - 49
7) WorldRallyBlog - 47
8) AntMic - 46
8) G17 - 46
8) nestanj - 46
8) Tell A Finn - 46
8) willsy355 - 46
Don't get too relaxed, in just 11 days it will be time to make picks for Rally Sweden.