I have been on an adventure for the past two weeks. My family and I got the chance to go to Italy for two full weeks, and during that time I had the opportunity to drive two completely different cars, a Ferrari 458 Spider and a Ford Focus Estate diesel manual.
(Wagon not Ferrari shown here. Mother is...trying to figure out how phone works.)
By all accounts these are probably two of the most completely different cars on the planet. If we were comparing them to animals they would be a slow sea cucumber and a falcon that had rocket boosters and missiles!
(It's even in Ferrari colors!)
We start this adventure flying into Sicily after God knows how long and how many planes we switched. My parents who have never been out of the country are freaking out about everything, they don't know the language, the don't know how to drive here, for gods sake slow down its a rental car!!!!!! Some of this will hopefully be seen in video in the coming weeks, trust me its hilarious to watch after, not so much when they keep yelling it in your ear every five seconds. We arrived in Sicily close to dusk which put them in a mood immediately. When we finally reached the rental kiosk which was outside the airport, (this became an ordeal too), my dad then began what would occur for the rest of the trip and tried to talk very loudly and with weird hand motions to everyone from Italy.
(I know you want the CVT but we don't do that here)
I jump up to the desk and just kind of sideline my dad and start to talk with the guy. I get the Nav because while I am good with directions, I know they want to go off and explore and they will need it. Finally the guy asks me what kind of car we need, I say a wagon, preferably diesel and hopefully with a stick. He says he has two in stock, the first is a Vauxhall Astra, but it is an Auto, the other is a stick, a brand new 2013 Ford Focus manual diesel wagon, those last three words fill my heart and my right foot with extreme amounts of joy, which continued and made it even crazier when I saw it! You couldn't take the smile off my face if you wanted. Not only do I get to drive the Jalopnik Halo car, but in ITALY!
So we packed up the car, arranged the seats and mirrors into the optimal arrangement and set off. For the first 25 minutes the Navigation lady was completely lost and we ended up in the middle of the city weaving through traffic, and triple parked cars. My parents were in complete disbelief at the driving, much of this made my mother exclaim "oh my god, oh dear lord" and other epithets.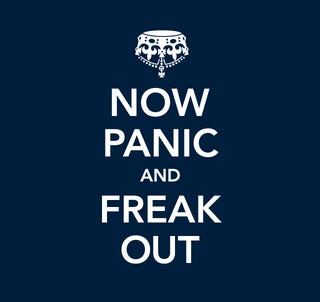 We finally managed to get on the Autostrada and let me tell you, those roads are glorious. Perfectly smooth, and super high speeds, we passed multiple cops doing about 95-100mph who could complete care less what we were doing. Now I wasn't expecting great performance or anything like that, but the car handled it like a champ, it was really good. When we finally got to the town we would be staying in, the car and the road got better. Here is the GPS coordinates for those who want to check it out. (37.853691,15.292446) The road became a ribbon of perfect mountain pass. Cliffs to one side, the mountain to the other, and barely enough room for two cars. I blocked everyone out and all the screaming and just drove. It was bliss. I think whoever designed these sets of roads had to love Rally, because they were unbelievably. The car hunkered down a bit and just ate through that road, there is a slight lumbering through the hairpins but it was so much fun. Granted I was only doing about 35-40mph but on those tight roads, it made you feel like you were doing about a million!
Throughout the trip we didn't go that many other places with the car, we mostly walked. But one other place we did go to was Mt Etna, which is a very active Volcano, like it happened a few days while we were there and before we got there too. Now I had those amazing roads going to and from Taormina, those were nothing compared to these. The front roads were whindy, covered in Volcanic grit and so so narrow, they were brilliant, here is a shot of one part of it.
There wasn't a lot of tree cover with clear views to the ocean.
And we continued to climb towards the summit. We passed sign after sign that said caution volcanic ash covering road, and some that said only 4WD after this point. I completely ignored all of those and gave it a bootfull! Well again after my parents yelling that we should turn back we got to the top. This was the sight that greeted us.
(Brilliant is the only word for it.)
Going back down the mountain was even more fun, while the front side of the mountain was more coastal views, the back turned into a forest rally stage! Volcanic ash still lying on the ground, a massive forest of pine trees along the road and the most technical section of hairpin turns you can imagine. I lost control at this point of my faculties and just said to myself and everyone in the car that I was going to go for it and floor it all the way down the mountain. That as you would expect didn't go over that well, again my dad kept yelling that it was a rental car! I blocked it all out and just flew. Again I will hopefully have the video up soon with all the footage of this rally day. But I just have to say that car, that diesel wagon was brilliant on that road, I could get the back end to come out from under me in the turns with some slick steering and controlled braking. The car had crap loads of torque which made it pull out of those hairpins like it was on fire. Steering feel could be a bit better but for what I was doing, it was amazing. By the time I reached the bottom a full 35 minutes later the brakes were cooked, they smelled so hot and crazy that I figured I would really have to be easy on them for the rest of the way, sorry dad. My brother hasn't sent me the pictures of going down yet so here are again the GPS coordinates for the road, just take a gander (37.810123,15.080095).
We then left Sicily and headed to Rome where I thought my Italian driving adventure would be over since it would be stupid to have a car in Rome, there is just no point to it. Well, I was wrong, on the first morning we were there this is the sight that greeted us when we opened up the door.
(Crap... There goes all the monies)
I spent the next 10 minutes debating with myself and my family if I should or not, they funny enough were the side debating that I should do it, my wife at the lead of that charge. She would have rather done it with me but couldn't since the guy doing the test rides wasn't going to just let someone take a $300K car out in the middle of Rome by himself. In the end my wife and family won and I did it! It cost about $175 for a 20 minute ride around the city with me in the driver seat.
This is what got me super excited as I stepped in. Just being allowed to sit in this was a dream come true, let alone to push the starter and then drive it. When I did manage to complete all the paper work, and trust me on this, there was a lot, I got to push that starter button and was met by a glorious V8 bellow. Now if anyone has ever been to Rome you all know what the streets are like, for those that haven't they are dainty, they are full of traffic, and people that have not just 1 screw loose but pretty much all of them. Every single car has some sort of damage on it, whether the bumpers are being held on with tape or the mirrors are completely gone. Every car has some sort of damage. The streets are mostly cobble stone and did I mention it was raining that day, so slick was an understatement. So there I was in a $300k super car that felt like it was a million feet wide in Rome on a rainy day. The only time I was nearly as nervous was my wedding day when I didn't speak up enough for anyone to hear my vows and my leg wouldn't stop twitching.
I got to drive it around some cool spots, around the Spanish Steps through the Fashion district and then onto a smaller Autostrada around the outskirts of Rome. This is where it got a bit fun for only a few small seconds. We came into a tunnel where I thought it would be a bit drier and I gave it about 3500-4000 revs, mind you that the TCS is still turned to Wet, and got that tail to flick out so easily it was ridiculous! Well the man with me freaked out understandably, but I really could care less what he kept saying. I just got to spin the wheels in a FERRARI in ROME in a TUNNEL! It was super cool. What I didn't imagine was the pantomime of this car, everyone stopped and looked and took pictures as I was driving which made me smile but also made me super nervous about running someone over with a million foot wide car.
But here comes the question at the heart of this article, which was more fun, the Supercar only going about 20mph or the family diesel going what felt like a million mph? I struggled with this question right after I got out of the Ferrari. My wife, and family gathered around and kept asking me how it was and I hesitated for a good long while. I really didn't know. I know I was just afforded the opportunity to drive a car that most people will never even see let alone sit in, a car that's worth more than everything I own times a thousand, something that only super successful people normally get to drive and own. Me just some kid from Chicago. I have to say, it that environment, the Ferrari wasn't fun. I was so nervous about breaking it or hitting something or a million other things on that day, I had way more fun in the Estate. Don't get me wrong, I still thoroughly enjoyed the Ferrari, except the seats they kinda sucked, but the Estate was just way more fun, I got to really take that car to its limits and even sometimes beyond them. Tooling around in such a pedestrian and traffic congested city in a super car is about as much fun as driving around the same city in a truly abysmal car like a Prius. The fun came out of the pantomime of the car and that engine noise right behind my head.
I bet if I had driven the car on the track or even out of the city, I would have had some more fun, and things probably would have been different, but on that day I would have taken the Ford over the Ferrari.
What say you fellow Jalops, Slow car fast, or fast car slow? Is it better to have a 9/10ths car or a 3/10ths car where you can drive at the limit whenever you want?