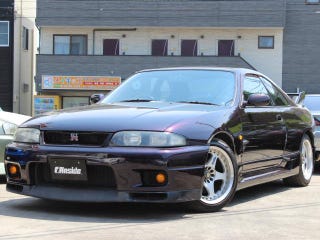 I've been looking at Skyline GT-Rs recently, and came to the conclusion that the R33 GT-R is probably my favorite. Especially in Midnight Purple with Nismo LM-GT2 wheels.

Prices still seem reasonable, too (though it is listed as repaired)... I doubt that will last though.
I also found this LM Limited. Much more expensive...
Anyone know what's going on in the trunk?