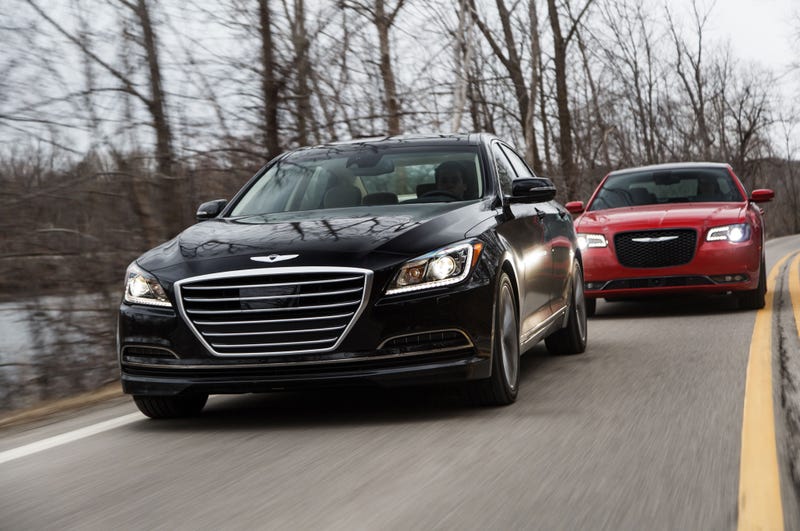 No merger talks at all, just a technical and totally platonic cooperation. FCA already purchases a few parts from Hyundai anyways. Of course those are remnants from when Chrysler, Hyundai, and Mitsubishi formed the Global Engine Alliance from 2002 until the Recession. They say that old flames never completely cool off so FCA could rekindle them using Hyundai's transmissions and is interested in sharing development in Hyundai's hydrogen tech.
Hyundai has had its own transmission divisions known as Hyundai Powertech and Hyundai DYMOS since 2001. Their current lineup of cars is pretty eclectic in transmissions if you really look things over. Hyundai is using 5MT, 6MT, 6DCT, 7DCT, 6AT, 8AT, as well as some CVTs, plus has an 8DCT, 10AT, and likely a 9AT coming as soon as this Spring 2018. That's a very wide selection of in-house transmissions for every front-engined application.
*Does anyone else remember that the Dodge Dart was available with a manual, a Powertech 6AT, as well as a 7DCT depending on which variant you looked at? I still like that and the Chrysler 200, I just think they should have swapped brands.
FCA doesn't need hybrid tech since the Pacifica platform and their diesel plan will cover the emissions and efficiency side of things. Also, Chrysler is about to inherit the Maserati platform that's underneath the Ghibli, Levante, and Quattroporte (which is not the same platform as the Giulia/Stelvio nor the Charger/300). I say all this because there isn't a need to share platforms or anything, at least not until midway next decade. Plenty of time for the Hyundai car brand to partner up since Genesis and Kia are doing their own things.
We will see how things go, but if Genesis didn't split from Hyundai in order to become a standalone brand then I doubt FCA would have had an opportunity to create a significant partnership.