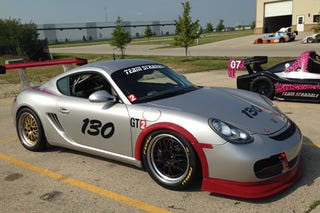 I just met a 13 year-old boy who is very into cars. He needs opportunities beyond video games to engage with auto culture, and I want to guide him to visit a Cars and Coffee style meet. I need Oppo hivemind help.
I appreciate that his dream cars are a Ford GT or a 65 Cobra. He tried to correct me on the fact that the Cayman is mid-engined, which was kind of cute.
Who can provide the best info on how his dad can find a meet near Louisville, KY?
What I found is last Saturday of the month at Gateway classic cars in Memphis, IN, but I don't know if this is the right one to recommend. Seems a bit far away.
Thanks for any help! Right now he may become a stanced STI owner, and I need to show him the glorious diversity of what cars may become.