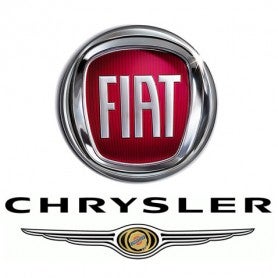 In an interview with the Italian paper La Repubblica, Sergio Marchionne walked the interviewer through the whole process that ended up with FIAT holding 100% of Chrysler, and what that means going forward (more focused on the European side of things).
Of interest, buried in the history of the past few years and concerns that the merger will result in jobs leaving Italy, the interviewer asked Sergio what the new company will be called. "It will have a new name," he responded, along with possibly a new headquarters in response to a follow-up question.
The interview then turned to possible restructurings, and Sergio indicated that the new financials of FIAT-Chrysler will allow a restructuring of the European marques. He stated that the new order of things will see FIAT as the low to mid-range brand, led by the Panda and 500 families, with Alfa getting new models to be revealed in April and Lancia reduced to an Italy-only trademark. There was also the hint that Alfa (minus the 4C) could be sold through FIAT or even Chrysler group dealers in the US, as Sergio boasted that "Now if I present you Alfa in the US, I have a network of 2,300 dealers capable of bringing those cars anywhere in America" (Ed. - "Oggi se mi presento con l'Alfa negli Usa ho una rete mia di 2.300 concessionari capaci di portare quelle auto dovunque in America", sorry for the poor translation) No restructuring or fuffing about with Maserati and Ferrari was indicated, which is just fine as they're the top halo marques and do quite well for themselves.
Further news is likely between now and April, when the supposed new Alfas are to be revealed.