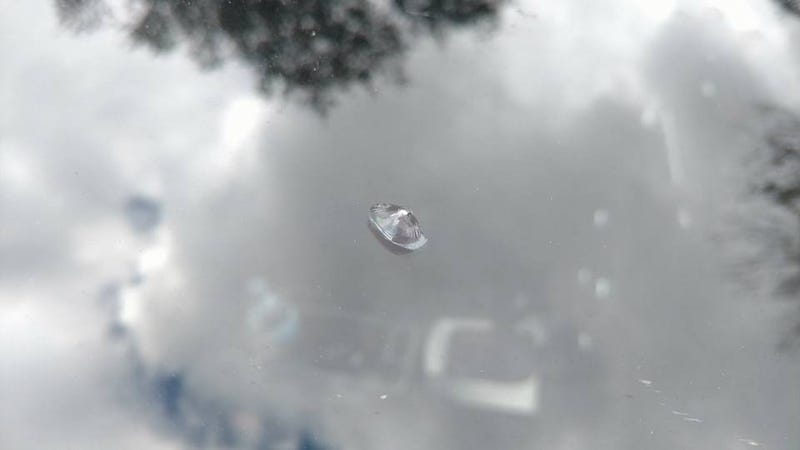 While driving the other day through a construction area, some gravel kicked up. I got a nice chip in my windshield; the stone still embedded in the glass. Also, if you look closely in the bottom right, my windshield got scratched up rather badly and took the factory UV coating off. I also lost some paint on my bumper, but I will have to live with it.
But, for the windshield, what do I do? Florida allows you to file a claim for free and your rates will not go up. So, that's not a concern. I just don't know if I fill it with that epoxy stuff, or ask for a new windshield.
We have had bad luck in the past with the filler. We had the windshield fully replaced on the Pilot, and had no issues at all. I know that many people end up with leaks though. Also, they try to use filler as long as the ding is less than a dollar bill in size (this is less than a dime)
If I get a new windshield, I am making them use OEM Volvo glass. I just worry that doing so might open a can of problems.
Thanks.