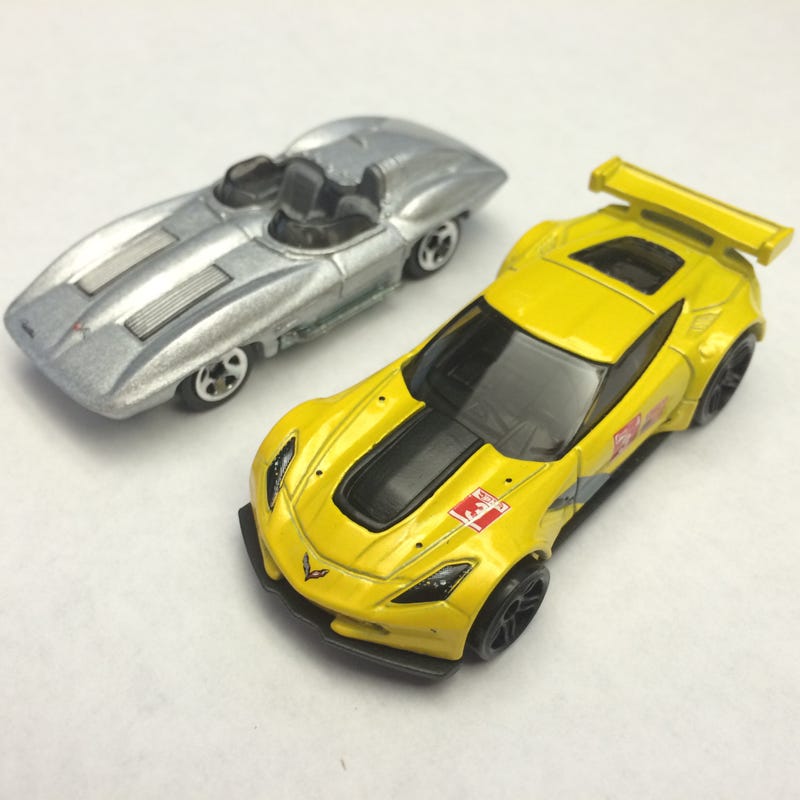 I was looking for the Hot Wheels C7.R for a couple months and finally found one last night at a grocery store.
It actually wasn't on the rack so I almost walked away but I looked down and there it was, lying on top of a Cars-themed thing.
Review: The wing should be black, the yellow paint isn't great, and it has a weird nose the points up. Otherwise, I'm excited to add it to my office collection.
The Stingray concept racecar seemed an appropriate car to share the frame with. It's probably still my favorite of the collection because as far as 1/64 reproductions go, it's pretty damn good (plus it has the metal underside).
My collection still needs a C3 and a C5. I have some older C4s (from my childhood) that are in rough shape so I'd like to add a newer one.