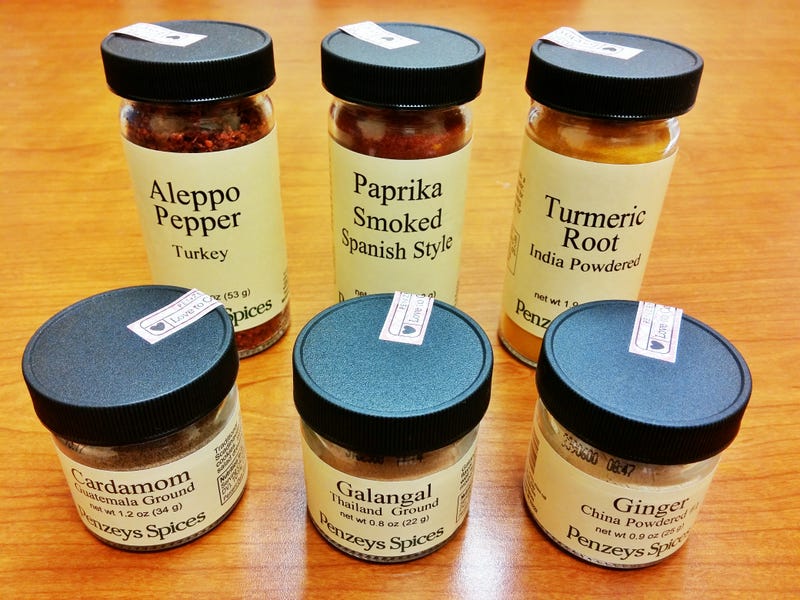 My sister gave me a gift card to Penzey's Spices like at least 2 birthdays ago. Since my birthday is in September, that means I've had this gift card for at least 2.5 years if not more. I kept meaning to use it then forgetting about it. Today I had to leave work to pick my car up from service anyway, so I figured I'd go for a drive and use the gift card.
My gf had been asking to get turmeric since it's on some list of spices that are supposed to improve your metabolism. So I got on kind of a curry-type kick of things with the turmeric, cardamom, galangal and ginger. I like using smoked paprika in this spice rub I make for grilling skirt and flank steak, and aleppo pepper is a nice upgrade over your usual red pepper flakes.
I spent a little bit more than the value of the gift card, which is exactly why stores want people to use gift cards. But I'm happy with my haul!