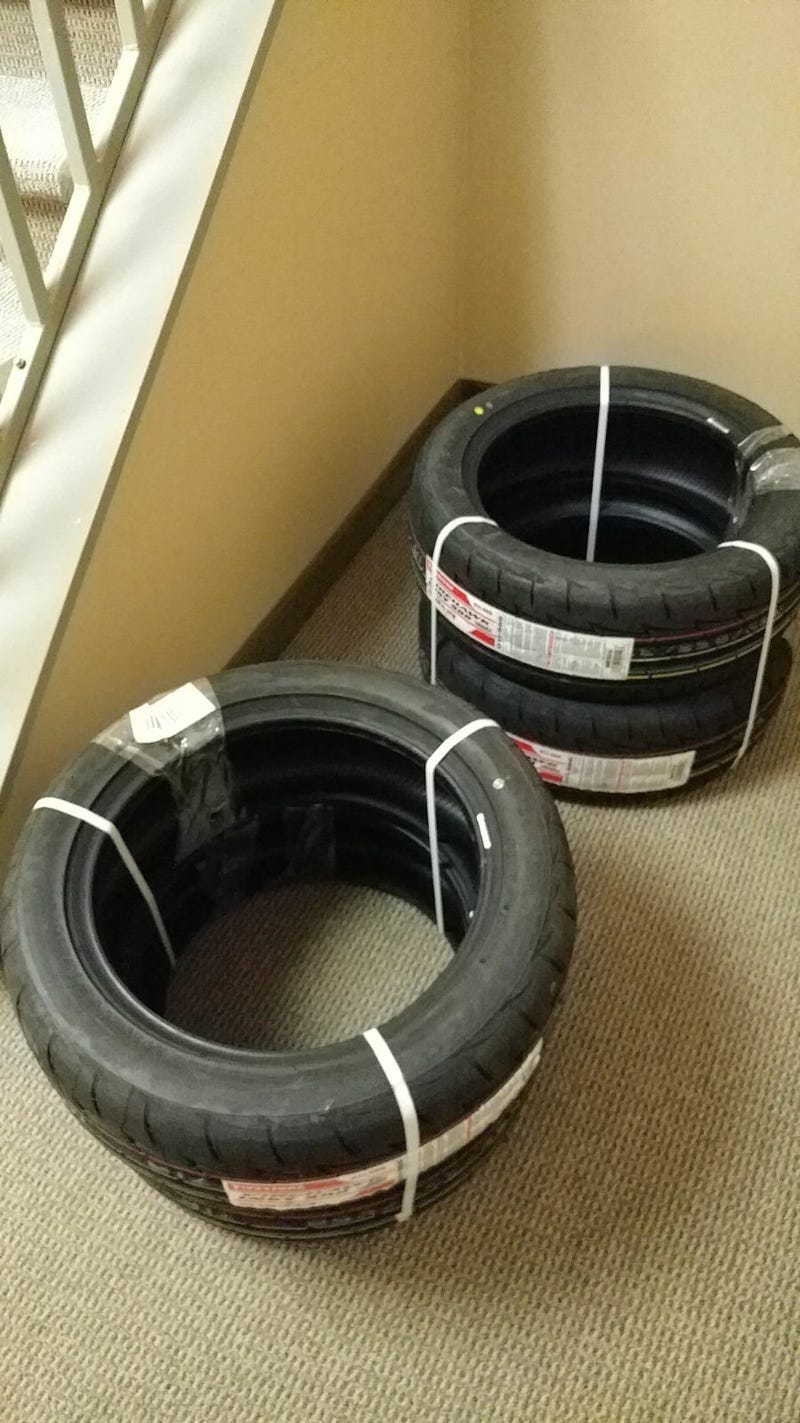 I remember some Oppos asking about these tires, so I'll do a quick update.
They are 205/50 R16 (iirc 87W)
I have driven approx 4000 miles since I got them 1.5 months ago. Most of these miles have been highway miles, but I have thrashed them on some fun roads (8 runs each way on the Tail and about 4 5 Tail equivalent runs on similar roads). By thrashed, I mean I could smell the tires after every run and I cooked my brakes once on a downhill run.
Daily driving: They perform flawlessly on wet tarmac (enough rain that I had to have max wipers at 50 60 mph): no aquaplaning. Road noise is there, but isn't overwhelming. Ride quality is OK, on par with run flat all seasons that I had last year.
Enthusiastic driving: On cold tires (when the ambient is around 70-90 F) the car handles predictably and there is a lot of grip. However I will get noticable understeer if I try to push. After about the first 2 3 miles on the Tail, the tires warm up nicely and I gained a lot of confidence in the front end, even under acceleration.
I can feel that the grip has decreased by about 15 - 20% from new. There is still a lot of thread tho.
That's it, I'll update again when I get to 10000 miles (and if they last till then)