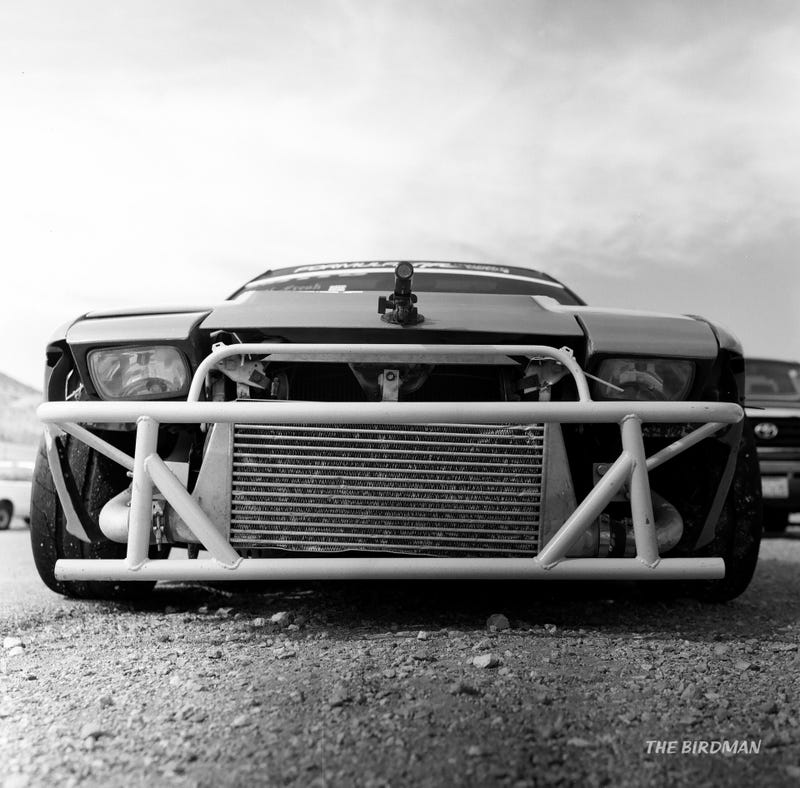 Spent the weekend taking some shots with my Kiev 88 at the Just Drift - Open Drift Session/Clinic this weekend at Willow Springs and just had to share this teaser shot.
This is an un-retouched shot, just whatever automatic processing is done on the scan at the lab. It's also one of the few shots without flare or major light leaks... The Kiev 88 is a 120 Medium Format film camera made by Arsenal, a munitions factory in Kiev, Ukraine. Mine was made just before the fall of the Soviet Union, so quality control wasn't the strong suit of the factory then.
I don't like the scans I got from the lab, so you'll have to wait to see the rest until I get my new scanner from Amazon. I ended up getting the Canon CanoScan 9000F MKII Color Image Scanner.
I also shot some digital so I'll post those too. I spent my time with the digital practicing my panning shots and got some nice ones.