I love the first gen Civic. So much so that I might buy myself one for my birthday this Tuesday. It lives about 3 blocks away from me, it is (or used to be) red. Or maybe orange... I'm not completely sure. The motor itself runs, and it moves. However it overheats very fast. And it doesn't break. The brake issue is for sure a master cylinder. I think the overheating is from a blown head gasket or cylinder head problems. Probably from coolant getting into the oil. Because when you turn the car on, lots of smoke starts to come out the front of the motor. Almost like its coming out of the manifold. It also is very rusty. Like the panel below the door is so bad that when you open and close it, more of it falls off. I have come to you guys many times recently asking for advice or knowledge on weather I should buy this car or that car, so now this one. Tell me more! Advice would be greatly appreciated.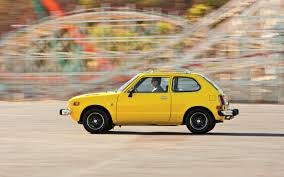 My next option is a 1990 Volvo 780 Bertone. It has the 2.8 PRV V-6 and 215,000 miles. I've had my eye on this one for a long time. It's within my price range, a little more than the Civic though. This one runs and drives right now, where as the civic will need work. The 780 shares almost all underpinnings with the other 700 series cars I'm pretty sure, but body panels are a bitch to find. There isn't any major body work going wrong though. All of it seems to be in pretty good shape. It might need a tranny soon, I'm not positive.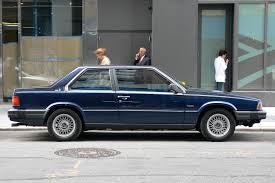 I'm buying one of these cars on Tuesday and I'm not positive what one I want. I want something I can work on, something I can maybe drive in the winter, something I can take to Cars and Coffee, something sort of reliable and simple. So which car should I buy on Tuesday oppo?
Thanks!