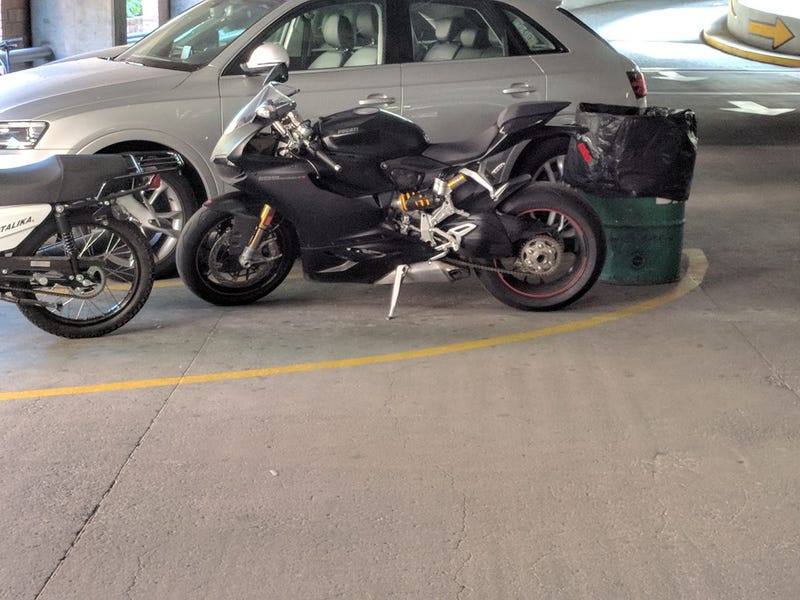 I'd like to share this as my first post on Oppo,
I thought today was a normal day; just another day. I'd have my breakfast and climb onto my car, make my way to college, coffee mug gripped strongly by the cup holder, the speakers screaming to the tune of The Strokes. Though my mind only nonsense raced, physics' due tomorrow, the soccer match this Friday, I have a date after the match; "should I shower in college or race back home?" I asked myself out loud as a police officer tightened his look as my Tahoe flew by.
Again, it's just a normal day, I exit the highway, onramp clearly marks my college, I approach the entrance and slide my card through the reader. There's no more parking on the ground floor, I am promptly seduced by the quiet, vast, and cool underground on this sunny day. Past the stairs and back up, It was then that I saw her.
Her sculptured body was barely covered by the thinnest, most elegant veil, the soft lines hid her true strong character, her planted stance revealed her true athletic nature. The veil, dark in colour, and matte in texture held it all together, a brain, a muscle, a soul and could only give the aforementioned sculptured body volume. The curves, as delicate as they are, can be seen and savoured from hundreds of metres away thanks to the dramatic veil. But you can't know her name until you're close, perhaps too close.
"What is this?" I asked myself as I quietly stood, flabbergasted by it.
"Paginale". I thought I heard before the spell was broken, and I left back to reality. The only proof of this is a picture.