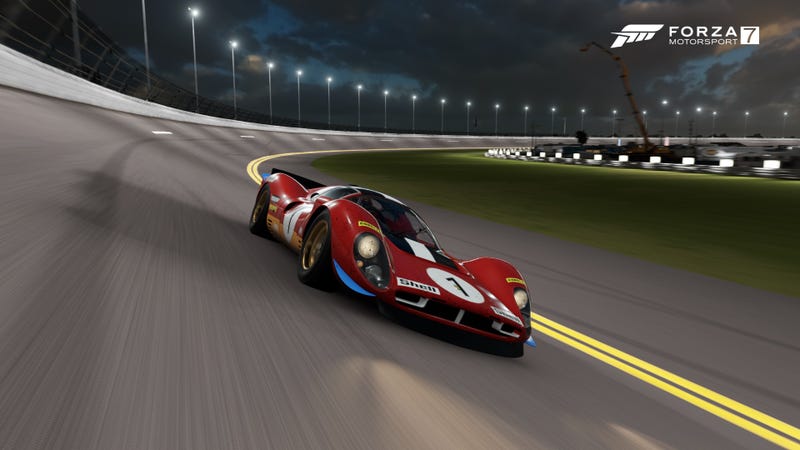 The first round of the Oppositelock Forza 7 Endurance Championship, The Oppositelock 2.4 Hours of Daytona, is this Saturday at 8:00 PM EST. If you'd like to learn more about the series, click the link and get all the info. Or, if you've already read the plan but haven't signed up yet, click here to go right to the sign up sheet.
If you're not racing with us, many of us stream the races on twitch, the links for which will be posted on race day.
Also, instead of using parties or gamechat, we are going to be using the Oppositelock Racing/Digital Burnouts Discord to communicate during the races. If for some reason we are not using the app or it fails, we will be using gamechat to communicate, and hoping for the best. HERE IS THE INFO AND SERVER ACCESS LINK FOR THE DISCORD SERVER.
The poll results are in. Voting for the date leaned very much towards January 6th at 8 PM EST. Thankfully too as this was the most convenient time for me to host this. The track conditions will be day, surprisingly. I expected the voting to lean towards night, but the people have spoken. We'll do night at the Nurburgring instead. Lastly, grid order will be determined by a qualifying session. So, before the race we'll have a brief 10 - 15 minute session where you'll set your best lap and that will determine grid placement. Also, it looks like we'll have 8 people streaming, assuming they're all in attendance. I'll have a full list up closer to race day for everyone not racing.
BUILD RULES HAVE BEEN FINALIZED! CLICK HERE FOR THE CURRENT BUILDS. A large amount of builds have changed since this series was announced so make sure to check the sheet. It's worth noting that they will probably change slightly from round to round, so for future rounds make sure to look at these posts so you can keep the car in-spec. Any changes shouldn't be too major. Also, the required number of pit stops has been finalized. There will be 3 required pit stops for Sports-Proto cars, and 4 for GT cars.
That's it for now! If there is interest, I can hold a practice session (or sessions) at some point this week so you can get some run time in before the 2.4. Otherwise, see you Saturday for the start of the next chapter in Oppositelock Racing.