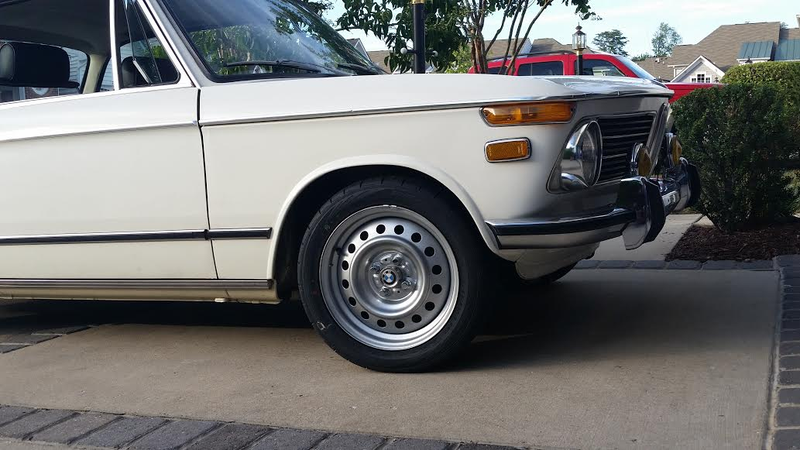 Got rid of the dark grey as quick as I could. So, now the wheels have about 12 coats of paint on them. I really like the new color. Looks good in my opinion. What do you guys think? Photo of old color and old wheels included.
These new tires are wonderful. I can't get them to break loose. I've taken some really tight and fast turns, and nothing. I'm very happy. Having a smaller sidewall and wider tire goes a long way.
Much wider
Here's the old color. Just didn't work on this car.
And here are the old 13" wheels.
Have an Auburn for your time