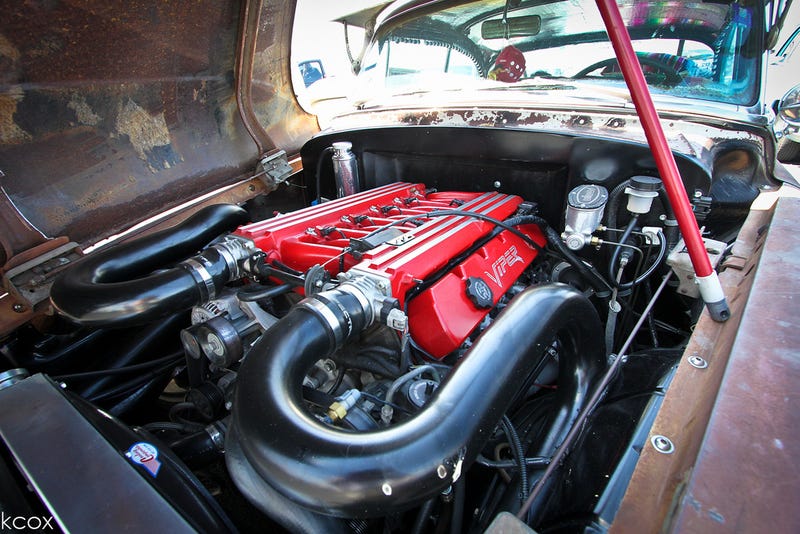 One of the raddest rides on the Power Tour in '12 was this bagged and Viper-powered Buick 88. My buddy Kenny and I have done the Long Haul a few times....never know what you'll see!
UPDATE: I just found build pics, apparently from the fabricator
this is a 51 Buick 2 DR HT with a viper v-10. It has Fat Man front clip, shockwave air ride suspension, rear has been narrowed 4 in., with 9 in. ford rearend. It has 20x14 Coy's in rear and 18x8 in front. My customer wants Petina paint left as is. So this can be his "sleeper" car.