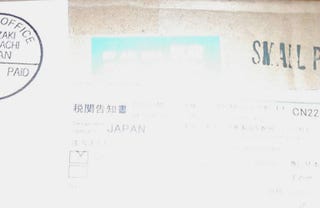 A hand-packed package from Japan? What could it be?

Well, a set of LALD-worthy Japanese market gen 2 Skylines, that's what!
Also, a book on Alpina history in Japanese
So very nice. You have my thanks, Flavien!
I will try to photograph the tiny Skylines sitting on my Galaxie some time tomorrow.