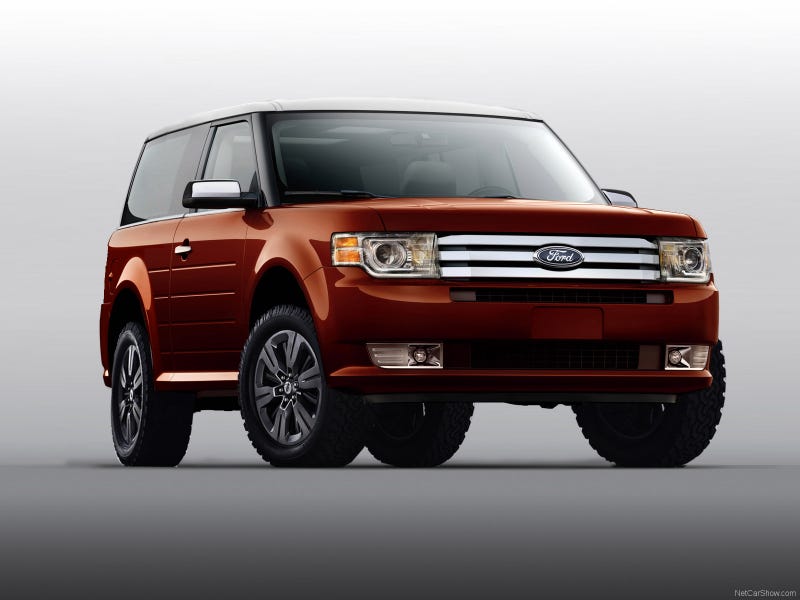 PS9 expressed his appreciation for the Flex. I thought it would be neat to see a more rugged, tall sitting, two door version. And maybe call it a Bronco. So I Photoshopped it.
Purists will call it blasphemy, but let's face it... They killed the truck based Explorer and we'll probably never see a truck based Bronco again. This might be the only way to get a Bronco revival. Maybe call it a Bronco iii to lessen the blasphemy. If Subaru can beef up regular Imprezas and Legacies and give us the XV Crosstrek and Outback, then Ford could do the same.
I mean they kinda did think about bringing it back for a minute...