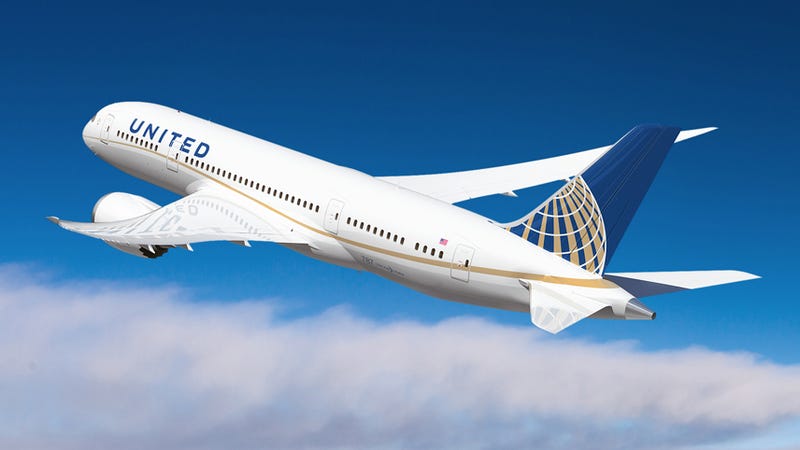 Sometimes good things happen. I travel pretty often and for some odd reason I couldn't get the flight between Colorado and Baltimore that I normally take. The only flights available were from Colorado to Houston and then to Baltimore. It seemed like a drag, until I noticed the equipment: 787-8 Dreamliner. United only has 10 Dreamliners right now and they most fly overseas, however there is a routine flight between Denver and Houston.
If you don't know what a Dreamliner is I'll lay it out for you. The Dreamliner is a first of its kind composite aircraft. It's much lighter and thus more efficient than traditional jets. Think Porsche 918 for the sky. On the inside it provides a better exchange of oxygen which leaves the passengers a little more rested than your average jetliner. Here's a fantastic graphic by United Airlines.
For this trip I had the good fortune of flying in First Class. It was special. The seats are the variety that lay flat. My flight wasn't that long, so I configured the seat like a Lazy-B.
Another interesting feature is how the windows work. First, they are bigger than your average jetliner window. Don't bother reaching for the shade to pull down. It's not there. Instead, Boeing put in windows that change opacity to block sunlight. It's an amazing technology. Imagine that in your car - legally. It's too sunny? Forget about fussing with the visor, just push a button and the sun is cut down.
Now press this button (it has gradients, so you can still see outside, just with bright sun baking the cabin:
And voila!
The flight was very smooth. It seemed like the jet rocketed off the ground, flew calmly - even with some rough weather - and landed very nicely. What a great flight.
Dreamliner, I miss you and I will be back.