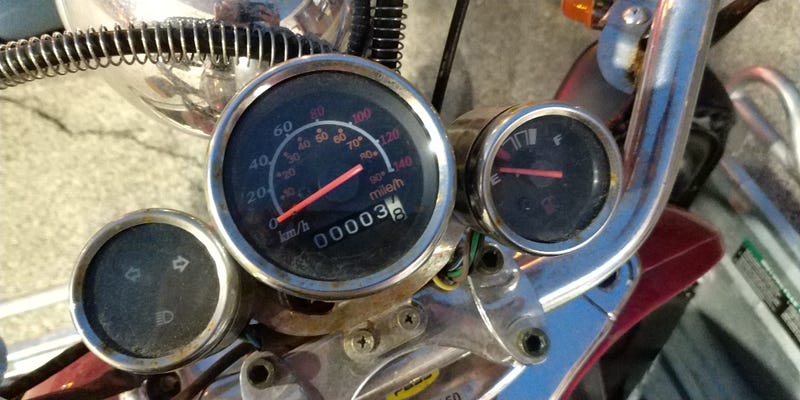 I got a $100 scooter that doesn't work. But this one has a twist, it's brand new. This is my Gambler 500 Project!!

Literally, it only has 3 miles on the odometer. The original owner's story is that he bought it in 2008, drove it home, and hasn't touched it since. In fact, it's never even been titled. It has a cert of origin, that's it. I will actually be the first registered owner.
It's a generic Chinese 150cc scooter with a GY6 engine. The overly generic model is MC-16-150T.
So, can I start a scooter that hasn't run in ten years? I guess we'll soon find out! At minimum, it's going to need a new carb...and GY6 carbs cost nothing.