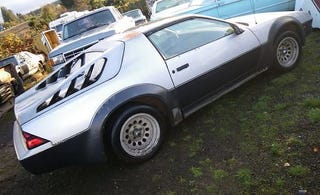 Always wanted a DMC12, but a bit out of reach?

Always thought a 3rd Generation Camaro was a bit common?
Always known that there is no such thing as too many louvers, or too much body-kit?
Contempo Cantara is here for you!
Be the talk of the next Radwood show, with your 1986 Contempo Cantara... if a mechanical failure doesn't strand you by the side of the Pacific Coast Highway...