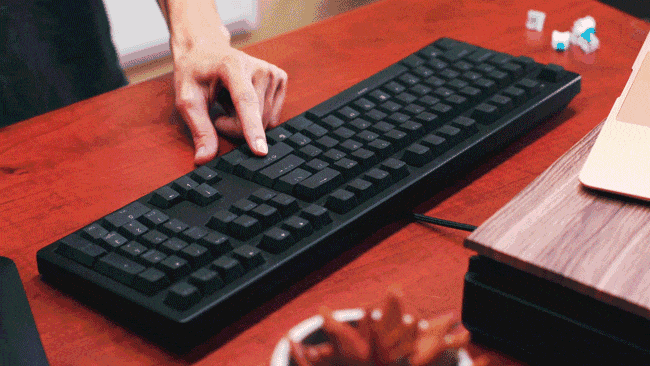 Update!: They have a giveaway going! Enter here!
Kono/Input club has a new keyboard going up on Kickstarter today, the Keystone. Analog switches and AI actuation learning. Looking to be pretty darn sweet! Get in early for the best price.
I got to play around with a very early prototype, and I have to say that it was just fantastic to type on. I'm told there will be more switch types in the future (hoping for a Box Navy feel!) so that's good news. AMA, I guess.

The Kickstarter Campaign will be here:
https://www.kickstarter.com/projects/lekashman/keystone-the-future-of-mechanical-keyboards?ref=ergmem&token=21b968ea&mc_cid=5ccbfd4cdb&mc_eid=07ecccf1a7
And more info can be found here, which also has the pressure maps for the switches:
Also, mother trucking BEAM SPRING SWITCHES!