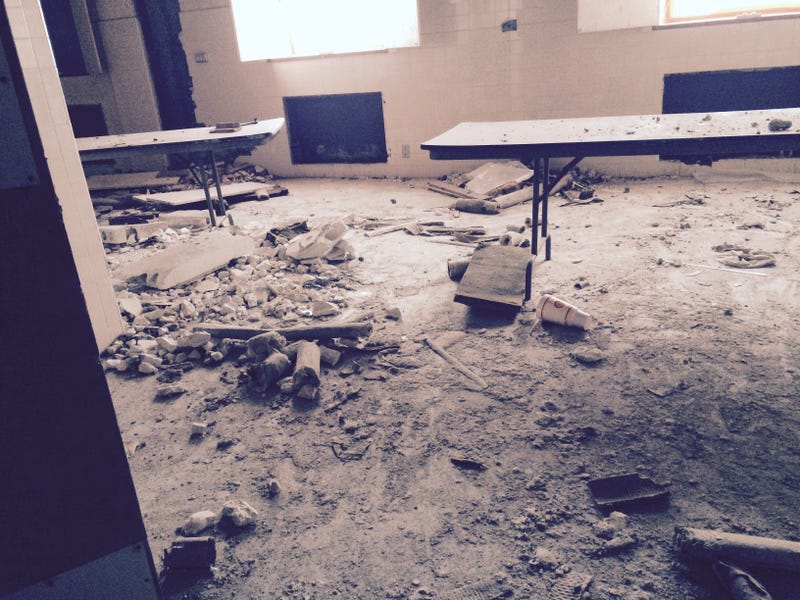 ... WINTER WEATHER ADVISORY NOW IN EFFECT FROM 3 PM THIS AFTERNOON TO 9 AM CST THURSDAY...
And I have a box truck, dang.
Been commuting 1.5 hours instead of staying in town. The drive isn't bad and coworker drives home. Tonight it's going to snow here & not at home so we are staying in town with other 2 coworkers.
At least it's up north instead of down by 100 acre wood rally this weekend
Photo is of job site: asbestos debris clean up after vandals took all the copper water lines.