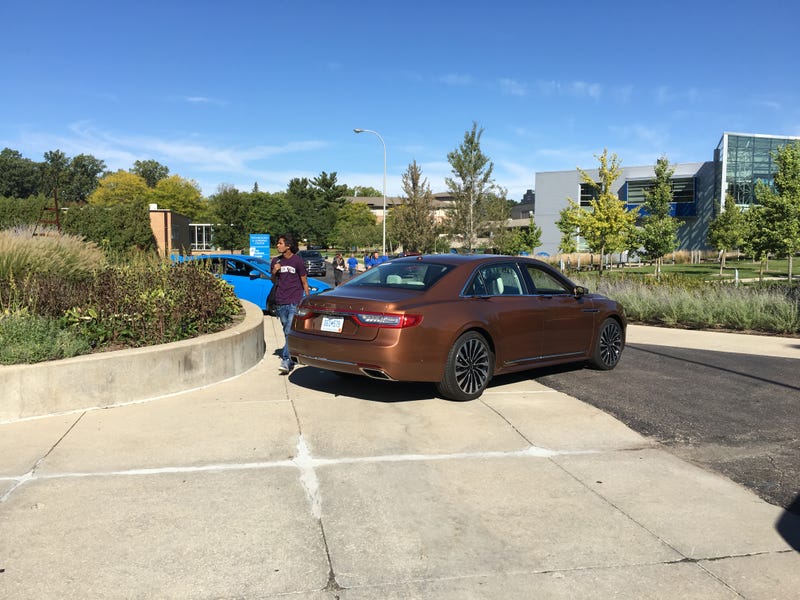 These are in no particular order, by the way.
This stunning color on the new Continental is called something that I don't know, but I like it.
And the interior is amazeballs. Probably the most comfortable modern American interior I've ever sat in to date.
No one really cared about the Fusion Sport and 2017 Escape over here...
But after much pestering and persistence, they finally let me pull up my car next to the other blues so I could snap some quick pics before class!! ^_^
Yes :)