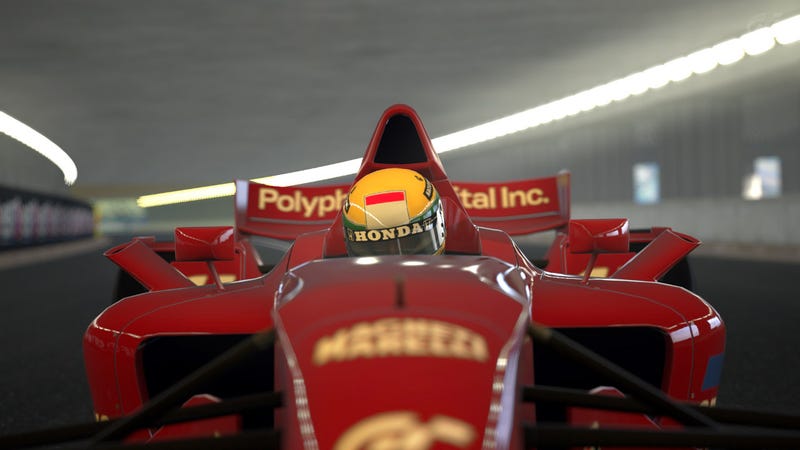 In honor of this weekend's Australian Gran Prix, I am proposing a Formula Oppo Australian GP on GT6. The race will be held on the Bathurst track, as it is in Australia. Please let us know if you are interested. More Details Below
The real Australian GP starts at around 1 AM the following morning, so I am hoping this race will hold us over until then. In the meantime, be sure to let your voice be heard in the real Formula Oppo: The Foster's Gran Prix of Down Under where you can run your fantasy F1 team to victory.
If our GT6 Formula Oppo race ends early, some of us may just dick around until the real race starts.
---
Start Time:
Saturday the 15th of March.
Room will open around 9 PM CT or soon thereafter.
Race will begin at 9:30 PM CT (this may change if a consensus arises)
---
Race Details:
Grid start based off fastest lap during practice period preceding the race.
30 laps (pits necessary)
Very Fast fuel and tire wear (probably around 2 pit stops).
Prohibited:
Traction Control

Nitros

Automatic Steering
Available:
ABS
[feel free to ask any questions below.]
---
Cars:
While I would like to hold races based on the GT6 Formula 1 chassis, I do understand that this is quite expensive (2,000,000 credits), so I am leaving it up to a vote on what kind of cars you would like to race.
Update: This race will be run with Red Bull Junior chassis (as per the above poll results, and my personal tests), but subsequent F1 races with a corresponding GT6 track will be run with the Formula Gran Turismo chassis (unless of course, that proves to be too difficult for us to handle).
The Red Bull Junior can be won relatively easily as part of the Red Bull X Challenge. If you don't find time to complete this, it is purchasable from the dealership for 200,000 credits.
---
Room:
Formula Oppo - Aussie GP
PSN: xcgeekrunner3
*The only other person that has the clearance to run this event is blunion05.
---
Mood:
This race will ultimately be for fun, but a semi-serious racing atmosphere (this means no driving backwards, being a dick during passing/blocking, etc.) will be encouraged.
---
Who Is Allowed To Participate:
Anyone.
Tell your friends.
---
Commentary:
Is anyone willing to act as the race commentator(s)?
---
Podium Ceremony:
Post will be created on Oppo following the end of the race.
---
Questions, Comments, Concerns?