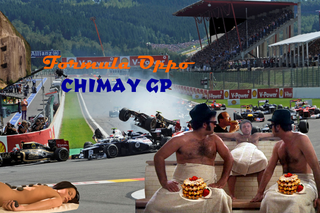 Well, we all know by now how that amazing race went, but spoilers after the jump.
Daniel Ricciardo won his 3rd race of the season, planting him firmly in third in the points. It is highly possible that if he sweeps the rest of the races, he could be the champion. Rosberg accidentallied into the back of Hamilton's car ruining Hamilton's race. Roseberg went on to finish 2nd. The Finns finished third and fourth. That would be Bottas and Kimi, respectfully.
Our standings are here. Remember, this is still anybody's championship at this point.