Welcomings back to Formula Oppo, this week we head back to Putin's Playhouse for more happy fun times with the prostitutes and, uh... lemonade! Yes my comrades joining us in this five star resort in Mar-a-Lago for the best slice of Formula One racing that this world has to offer.
Previously on Formula Oppo, no one predicted that Bottas would grab pole. But after the first round of pit stops and the safety car, the race was decided. Sebastian Vettel finished 1st, Hamilton overcame his teammate and a 5 second penalty to get 2nd, while Bottas never managed to come to grips with the tires and crossed the line 3rd. McLaren continued it's perfect season as did Lance Stroll.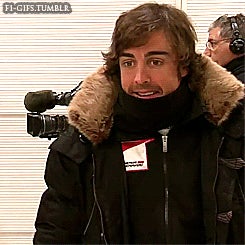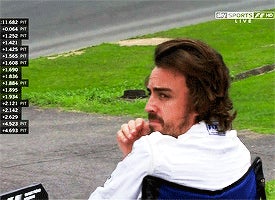 This week we head back to Putin's playhouse, home of the most boring track on the calendar. There has been some more testing this past week where out of fucking nowhere, the McLaren became reliable and surprised the hell out of everyone, including McLaren. So, who knows what kind if racing we'll see come Sunday. And in other news, Vijay Mallya has been apprehended in London thanks to your tips.
Your Drivers:
Lewis Hamilton- Mercedes
Valtteri Bottas- Mercedes
Daniel Ricciardo- Red Bull
Max Verstappen- Red Bull
Sebastian Vettel- Ferrari
Kimi Raikkonen- Ferrari
Sergio Perez- Force India
Esteban Ocon- Force India
Felipe Massa- Williams
Lance Stroll- Williams
Fernando Alonso- McLaren
Stoffel Vandoorne- McLaren
Daniil Kvyat- Toro Rosso
Carlos Sainz Jr- Toro Rosso
Romain Grosjean- Haas
Kevin Magnussen- Haas
Nico Hulkenberg- Renault
Jolyon Palmer- Renault
Marcus Ericsson- Sauber
Pascal Wehrlein Antonio Giovinazzi- Sauber
My picks:
Q. Lewis Hamilton
1. Lewis Hamilton
2. Valtteri Bottas

3. Sebastian Vettel
Curse: None
For the rest of you, you have until Q1 to make your picks or they will not count! Good luck!